Microsoft releases Windows 10 Technical Preview 10049 with Project Spartan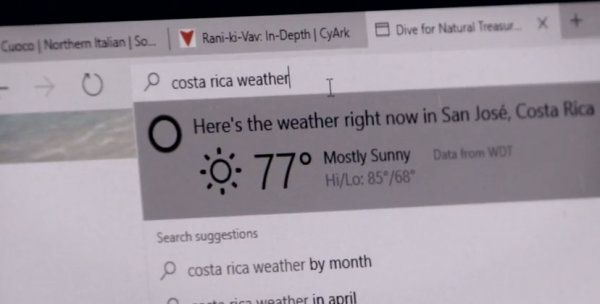 Microsoft has promised a summer release for the RTM build of Windows 10. For fans of the operating system, this is great news. Unfortunately, this means the company has its work cut out for it. Don't get me wrong, version 10 is shaping up nicely, but it is far from perfect in its current state. In order to make the summer deadline, much more testing will be needed; both internally and with the Windows Insider program.
Today, Microsoft releases a new build of Windows 10 Technical Preview, with the number designation of 10049. The highlight, however, is the inclusion of Project Spartan. Yes, the web browser of the future is included in a public build for the first time. This folks, is what we have been waiting for.
"This build is pretty much all about Project Spartan, so we hope you enjoy getting your hands on it for the first time. As with all other new features we've introduced, we have a ton of work left to do with Spartan so expect to see some bugs and rough edges in this first preview. As always, we look forward to hearing your feedback via the Windows Feedback App", says Brandon LeBlanc, Senior Marketing Communications Manager on the Marketing Group, Microsoft.
Joe Belfiore, Corporate Vice President, Operating Systems Group, Microsoft explains, "I'm excited to share more details about 'Project Spartan', the new browser we are introducing in Windows 10. Project Spartan will be available across the Windows 10 device family. It is fast, compatible, and built for the modern Web. Project Spartan is designed to work the way you do, with features enabling you to do cool things like write or type on a webpage. It's a browser that is made for easy sharing, reading, discovery and getting things done online".
LeBlanc shares the following fixes and known issues in Windows 10 Technical Preview 10049.
Here are some issues we fixed in this build

We've fixed the issue from Build 10041 for when the Photos app on your PC crashes when you tap on the circular icon (your camera roll -- thanks Rafael) at the top left to view the photo you just took.
We've also fixed the issue from Build 10041 where you might end up in a state where windows open on your desktop are accidentally visible behind the Start Screen, Task View, Snap Assist, and when rearranging windows in Tablet Mode.
You will no longer get stuck when you manually lock your PC (Windows Key + L) during the initial out-of-box experience.

Here are some known issues for this build

After logging in, you may see a blue screen instead of your desktop. To work around this issue, lock your PC (with the hardware button or by pressing the Windows Key + L) and try logging in again. You can also try Ctrl + Shift + Esc to open Task Manager.
Indexing of new email in Outlook is not working, so search results will be limited to when the last index was built.
If you have Virtual Machines hosted on your PC running Windows 10, you will want to move to the Slow ring and wait for the next build as this build breaks the ability to run VMs.
There are 2 issues using Visual Studio 2015 preview on this build:

The emulators will not boot and you won't be able to deploy a Windows Universal app to the Mobile emulator.
The XAML designer in VS and Blend will crash when opened.

If you are a developer using these tools today to develop Windows Universal apps and need this functionality to work – we recommend switching to the Slow ring until we release a patch to fix these issues.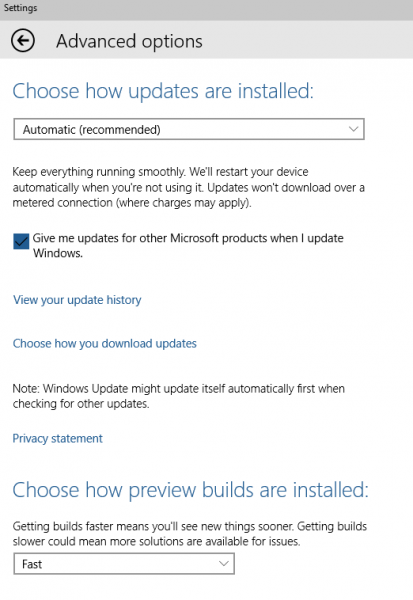 Are you excited to finally try Project Spartan? Me too! Luckily, you can immediately download the new build which includes the web browser from Windows Update. Be sure you set the "Choose how preview builds are installed" drop-down to "fast", as seen above.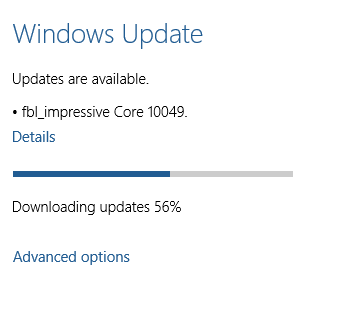 Unfortunately, the servers seem to be getting slammed right now, so the download may take longer than expected. Be patient, and don't give up. Once you have 10049 installed, tell me how you like Project Spartan in the comments.