Telcos still violating Net Neutrality in India -- fight back by sending your views to TRAI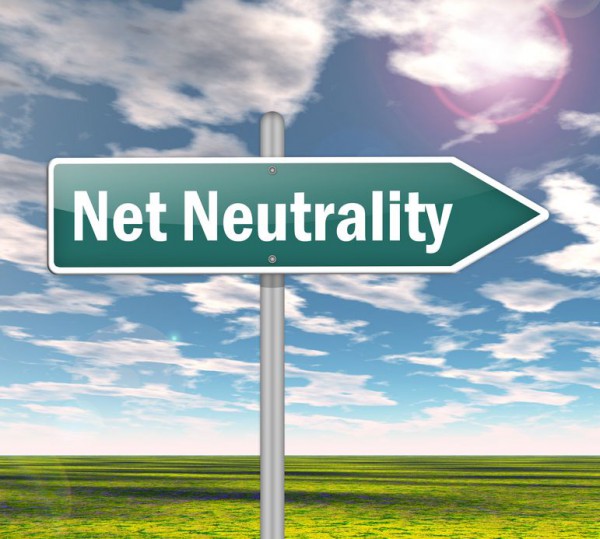 Late February, the Federal Communications Commission announced it would change the way the United States' internet service providers are regulated. It was a major victory for the net neutrality advocates. "The internet is the most powerful and pervasive platform on the planet", said FCC Tom Wheeler. "It's simply too important to be left without rules and without a referee on the field". But elsewhere in the world, things aren't as clear and fair yet. In India -- the world's most populous democracy -- leading telecom operators in the past couple of months have made a number of moves that violate the essence of net neutrality. But thankfully more people are becoming aware of the situation and have started to push back such motions. The good news is that you -- the people -- have a chance to fix it.
Airtel, India's largest telecom operator, has announced Airtel Zero, a platform through which it will offer users free access to select mobile apps and services. The operator said that with this move, it will provide marketers with tools to let them pay for their customers' data access charges to aforementioned apps. "Akin to the established concept of toll-free voice calling, Airtel Zero will allow everyone from big marketers to small-time application developers to make parts or their entire mobile app free for customers – thus reviving interest of dormant customers, attracting new potential users and increasing retention", Airtel said in a statement. "From startups to enterprises, it is an open marketing platform that empowers companies ranging from small businesses to large conglomerates with an equal opportunity to reach out to customers in India", it added.
What needs to be noted is that Airtel Zero violates the principles of net neutrality. The operator is essentially offering certain companies an unfair advantage in terms of cost of access and promotion of their services. This is the second time Airtel has made to the press for its notorious moves. Late December, the company had started to charge its customers extra and outside their existing internet data pack when using VoIP services such as Skype and Viber. The move received flak from consumers, forcing the company to retract it.
In February, Facebook partnered with RCom to launch Internet.org in India and bring free internet access to millions of people who weren't previously connected to the web. The two companies struck a deal to offer free access to 38 services for free via Internet.org app to users on Reliance's network in select Indian states. The 38 different services the companies are offering includes portals of news, health, weather, music, sports, and search (using Microsoft's Bing). Some of the websites are, Aaj Tak news, BBC News, Reuters Market Lite, Wikipedia, wikiHow, AccuWeather, AP Speaks, Babajob, BabyCenter & MAMA, Bing Search, Cleartrip, Dictionary.com, ESPN CricInfo, Girl Effect, Hungama, Maalai Malar Tamil news, OLX, and TimesJobs. The bundle also includes Facebook's marquee and Messenger apps.
Sure, many consumers will be able to access more services for free. But what shouldn't be overlooked is that it is being done in a way that defies the essence of net neutrality. The companies are favoring certain carriers and select apps or services developed by their partners. In the long run, this could entrench powerful monopolies and devastate the competition and ultimately slow down innovation.
"Of course, (net neutrality) is not just about blocking and throttling. It is also about stopping 'positive discrimination', such as when one internet operator favors one particular service over another. If we don't explicitly outlaw this, we hand immense power to telcos and online service operators. In effect, they can become gatekeepers -- able to handpick winners and the losers in the market and to favor their own sites, services and platforms over those of others. This would crowd out competition and snuff out innovative new services before they even see the light of day.", Tim Bersners Lee, the inventor of the World Wide Web said earlier this year.
But you can fix this
Putting a stop to endless speculations, late last month TRAI (Telecom Regulatory Authority of India) released the consultation paper (PDF) where it seeks people's views on whether India should have licensing of internet services. The independent regulator of the telecommunications business in India has also proposed some questions that touch critical topics including net neutrality. The questions are as follows:
Question 1: Is it too early to establish a regulatory framework for OTT services, since internet penetration is still evolving, access speeds are generally low and there is limited coverage of high-speed broadband in the country? Or, should some beginning be made now with a regulatory framework that could be adapted to changes in the future? Please comment with justifications.
Question 2: Should the OTT players offering communication services (voice, messaging and video call services) through applications (resident either in the country or outside) be brought under the licensing regime? Please comment with justifications.
Question 3: Is the growth of OTT impacting the traditional revenue stream of TSPs? If so, is the increase in data revenues of the TSPs sufficient to compensate for this impact? Please comment with reasons.
Question 4: Should the OTT players pay for use of the TSPs network over and above data charges paid by consumers? If yes, what pricing options can be adopted? Could such options include prices based on bandwidth consumption? Can prices be used as a means of product/service differentiation? Please comment with justifications.
Question 5: Do you agree that imbalances exist in the regulatory environment in the operation of OTT players? If so, what should be the framework to address these issues? How can the prevailing laws and regulations be applied to OTT players (who operate in the virtual world) and compliance enforced? What could be the impact on the economy? Please comment with justifications.
Question 6: How should the security concerns be addressed with regard to OTT players providing communication services? What security conditions such as maintaining data records, logs etc. need to be mandated for such OTT players? And, how can compliance with these conditions be ensured if the applications of such OTT players reside outside the country? Please comment with justifications.
Question 7: How should the OTT players offering app services ensure security, safety and privacy of the consumer? How should they ensure protection of consumer interest? Please comment with justifications.
Question 8: In what manner can the proposals for a regulatory framework for OTTs in India draw from those of ETNO, referred to in para 4.23 or the best practices summarised in para 4.29? And, what practices should be proscribed by regulatory fiat? Please comment with justifications.
Question 9: What are your views on net-neutrality in the Indian context? How should the various principles discussed in para 5.47 be dealt with? Please comment with justifications.
Question 10: What forms of discrimination or traffic management practices are reasonable and consistent with a pragmatic approach? What should or can be permitted? Please comment with justifications.
Question 11: Should the TSPs be mandated to publish various traffic management techniques used for different OTT applications? Is this a sufficient condition to ensure transparency and a fair regulatory regime?
Question 12: How should the conducive and balanced environment be created such that TSPs are able to invest in network infrastructure and CAPs are able to innovate and grow? Who should bear the network upgradation costs? Please comment with justifications.
Question 13: Should TSPs be allowed to implement non-price based discrimination of services? If so, under what circumstances are such practices acceptable? What restrictions, if any, need to be placed so that such measures are not abused? What measures should be adopted to ensure transparency to consumers? Please comment with justifications.
Question 14: Is there a justification for allowing differential pricing for data access and OTT communication services? If so, what changes need to be brought about in the present tariff and regulatory framework for telecommunication services in the country? Please comment with justifications.
Question 15: Should OTT communication service players be treated as Bulk User of Telecom Services (BuTS)? How should the framework be structured to prevent any discrimination and protect stakeholder interest? Please comment with justification.
Question 16: What framework should be adopted to encourage Indiaspecific OTT apps? Please comment with justifications.
Question 17: If the OTT communication service players are to be licensed, should they be categorized as ASP or CSP? If so, what should be the framework? Please comment with justifications.
Question 18: Is there a need to regulate subscription charges for OTT communication services? Please comment with justifications. Question 19: What steps should be taken by the Government for regulation of non-communication OTT players? Please comment with justifications.
Question 20: Are there any other issues that have a bearing on the subject discussed?
You can send in your views to TRAI at [email protected] till April 24, 2015. After that, counter comments can be sent till May 8, 2015. The consultation paper is 118-page long and riddled with redundant information. The good folks at MediaNama and others have published an abridged version of it. You can view it here. If you have any questions, you can ask them to enthusiasts and experts in this topic here.
Photo Credit: mindscanner / Shutterstock