On the threshold of Game of Thrones, HBO makes it to Sling TV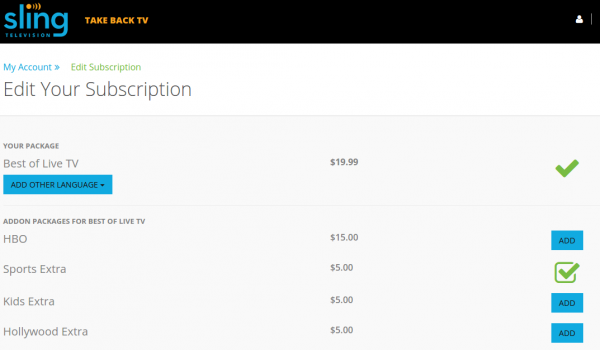 Sling TV, a service with the motto "take back TV", has been expanding fast, despite still being in its infancy. With Dish Network behind it the fledgling project has some pull in the industry, getting big name players like ESPN on board. It's also raining on Apple's parade, having secured HBO just in time for the start of season five of Game of Thrones.
Apple recently touted the new HBO NOW app as an exclusive for those willing to purchase its Apple TV set-top box -- a deal I considered, given the lower price and the prospect of not being able to watch one of my favorite shows any other way. However, the Cupertino-based company proceeded to shoot itself in the foot when rumors almost immediately surfaced that the current model would be superseded this June, making a purchase now a bad financial decision.
Worse the "exclusivity" of HBO NOW, rumored to stretch into July, seems to also have fallen by the wayside. Optimum now has the app available as well, begging the question if Apple really ever had a deal or if the marketing department cooked things up a bit to make a splash.
While not technically the HBO NOW app, nor HBO GO either, the premium channel is also now officially available on Sling TV. We knew this was coming, as the news broke last week. The service promised it would have the option available in time for Sunday night's big debut and it has delivered.
You will be paying $15 per month, which is standard for HBO services across the spectrum. Signing up is a simple matter of clicking a checkbox within your account on the Sling TV website. You'll get the full channel, as Sling operates just like a cable TV service, only it does so via the internet.