Bing lobotomizes Yahoo Search, while Google stands by laughing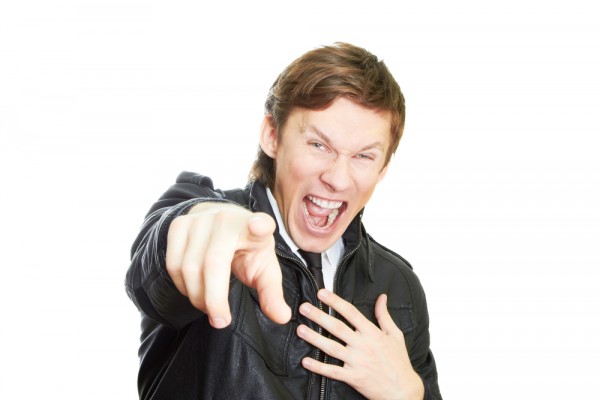 Yahoo's search deal with Microsoft just gets worse by the day. Six years ago, when announced, I called the agreement "Christmas in July" for Google. My prediction then: The combined entity would cannibalize from Y while taking little from G. Bing would be the big beneficiary, and its painful gains have been punishing.
March 2015 U.S. search share figures are out from comScore, raising a milestone that is no cause for celebration. Bing reached 20.1 percent, or about where Yahoo was in the months before announcing its deal with Microsoft, which essentially came to power Y searches. Yahoo is 12.7 percent. Combined they're at 32.8 percent, which is up from 28.6 percent five years earlier. The dent to Google is minimal, with share falling to 64.4 percent last month from 65.1 percent in March 2010. Aggregated gains came from other providers, such as AOL. not from the market leader. In fact, if not for Mozilla swapping G for Y as Firefox's default search engine, there would be no meaningful gains from Google whatsoever.
By all the measures that matter, the Microsoft-Yahoo search deal is a resounding failure. Because it did not achieve the objectives laid out in summer 2009. The reasons I stated why then prove to be true now, and Bing's rise above 20 percent share spotlights just how big the botch job is. Granted, Microsoft gained tremendous search share, up from 8.4 percent when the deal was announced. But the company presented other objectives, diminishing Google's dominance being principal among them.
Misguided Priorities
Instead, Microsoft diminished Yahoo and its competitors. During the five-year March to March time period, Ask search share fell to 1.8 percent from 3.8 percent and AOL to 1.1 percent from 2.5 percent. Do the math. Their combined lost share is 3.4 percent. Meanwhile, combined Microsoft-Yahoo is up by 4.2 points. Add the other two's losses to Google's minuscule decline and its statistically even: 4.1 points. The monopoly leader loses little.
Meanwhile, Yahoo gave up its crown jewels, and mixing metaphors, agreed to a Microsoft-officiated lobotomy. Search is an asset not easily taken back by Y, particularly with M making all the research-and-development gains. More significantly, Microsoft focused where it couldn't win, rather than where it might have gained: Mobile. I warned in July 2009:
Microsoft has been chasing Google for way too long. I would dare call Steve Ballmer obsessed with catching Google. Microsoft is distracted from more important matters, such as developing a solid mobile strategy, which includes search. I keep wondering how much of this Google obsession is about pride. It's like Microsoft executives are trying to recapture 2001-2002, when Microsoft led Google in search...

Microsoft might regain some glory days, if the company spent more time on mobile, which is the future of search. But Google has won the desktop and is rapidly gaining on mobile devices. Cell phones are captive devices, meaning most people carry them -- and increasingly use them for more than telephony. In June [2009], comScore reported on March-to-March mobile search usage: Up 51 percent, in the United States. Something else: comScore said that mobile Web browsers are the "leading access method for seeking local information".

Meanwhile, mobile advertising is in its infancy, but growing. Google doesn't have to dominate mobile the way it does the desktop.
From Bad to Worse
Where are we six years later? In findings announced three days ago, comScore states that over the past four years, mobile Internet use came to pass the desktop. Comparing December 2010 and 2014, measured  as a function of time, smartphones and tablets account for 60 percent of the content consumed by Americans. While desktop usage is up a respectable 37 percent, handsets and tabs soared 394 percent and 1,721 percent, respectively.
What is Microsoft's mobile presence? The default search engine for the two primary platforms are Google. Last week, comScore released February U.S. smartphone subscriber share. Combined, Android and iOS have 94.4 percent share. Bing is default search for Apple's Siri but not Mobile Safari. By contrast, Microsoft smartphone OS share is 3.5 percent. Presence is almost nothing, then.
More from comScore's data set: Among the top-10 mobile apps, Google has five, with YouTube and Search ranking second and third, respectively. Both pull search eyeballs.
More broadly, NetMarketShare puts Google's global mobile search share in March at 91.84 percent.Yahoo is 5.2 percent and Bing is 2.06 percent. Those are improvements over four years, unbelievably. For 2010, Google's share was 96.25, while Bing and Yahoo were 41 percent and 2.56 percent, respectively. Last year, for the three in same order: 91.45 percent, 2.26 percent, and 5.48 percent.
So as Bing rises above 20 percent on the desktop, Google's dominance there is little changed over six years. The future of search, mobile, is a lost cause for either Microsoft or Yahoo -- not without some dramatic pivot in the market for devices, platforms, or services. How tragic is that?
Photo Credit: Vikacita/Shutterstock