Samsung announces Gear VR Innovator Edition for Galaxy S6 and S6 edge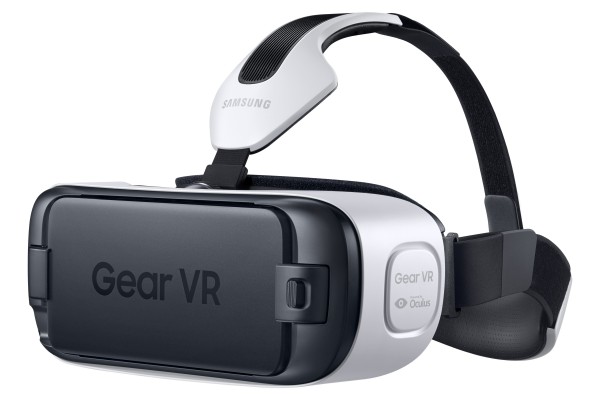 The virtual reality hype is real. In years past, promised virtual reality systems were expensive and did not meet expectations. Ultimately, it never really took off in the mainstream. Low-cost electronics have birthed a renewed interest, however, as seen from Facebook's Ocluus Rift and Samsung's Gear VR.
Samsung's solution is rather genius, as it utilizes a users exiting smartphone to cut costs and reduce redundancy. Unfortunately, creating a one-size-fits-all mask for smartphones can be problematic, as the sizes and dimensions can change with every upgrade cycle. If you are the owner of a Galaxy S6 or S6 edge, however, you are in luck; Samsung today announces a refreshed Gear VR for you, with the "Innovator Edition" moniker.
"The Gear VR Innovator Edition for S6, compatible with both the Samsung Galaxy S6 and Galaxy S6 edge, will be available for preorder starting Friday, April 24 at BestBuy.com, and available for purchase online at Samsung.com/GearVR and BestBuy.com on Friday, May 8. Powered by Oculus, the latest Gear VR broadens the reach of mobile virtual reality and offers Galaxy S6 and Galaxy S6 Edge users the opportunity to immerse themselves in new worlds and experiences", says Samsung.
Max Cohen, head of mobile at Oculus says, "expanding Oculus virtual reality to the innovative Samsung Galaxy S6 and S6 edge is a huge step towards helping tech enthusiasts get involved in this new revolution. The beautiful screen really makes VR worlds pop, whether you're playing a game like a new, full version of Herobound, watching streaming movies in Oculus Cinema, or seeing amazing vistas in high-quality photos and videos that convince your brain into thinking you're there".
Samsung shares the following benefits that the Innovator Edition offers.
Unmatched Viewing: Featuring the Galaxy S6 and Galaxy S6 edge industry-best 577 ppi and Quad HD Super AMOLED displays, users can view videos, short films, games and other content on the Gear VR like never before and with less pixelation.
Improved Headset: With a reduction in size, redesigned straps, improved airflow and a built-in fan for better ventilation, the Gear VR is even more comfortable to wear.
Smoother Performance: With a powerful new octa-core, 64-bit processor, the Galaxy S 6 and Galaxy S 6 edge allow for more computing power, better graphics and more efficient battery usage -- giving users a more robust VR experience.
As someone who has experience using the originl Gear VR, I can say it works wonderfully. The concert that I viewed felt real, and I was truly immersed in the experience -- it was like I was really there. As cool as it is, however, it is certainly not a necessary purchase, but instead a luxury.
Galaxy S6 and S6 edge owners, will you buy the Gear VR Innovator Edition? Tell me in the comments.