Samsung Galaxy S6 edge has the best smartphone camera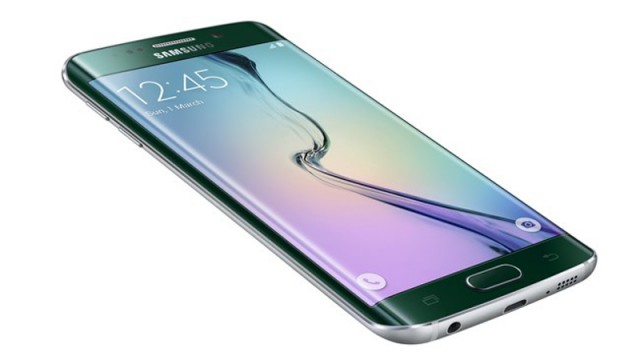 For many of us, smartphones have replaced dedicated cameras. And it is easy to understand why. But if there is one area where DSLRs and the like still shine, picture quality is definitely it. That said, smartphones are getting better and better each year, with today's flagships leading the charge.
Not all flagships are created equal though. Some are better than others in this regard, packing useful hardware features like optical image stabilization (OIS), which helps in low-light and video recording, and software to match, featuring clever algorithms that offer the right balance between image quality and noise. And if you are looking for the best all-around camera, that can take great photos and videos, apparently nothing can match Samsung's Galaxy S6 edge.
According to renowned camera testing publication DxOMark, which has tested Galaxy S6 edge for both stills and videos, Samsung's latest curved flagship delivers "results [that] are ahead of the rest of the smartphone competition". This includes Samsung's own Galaxy Note 4 and Apple's iPhone 6 and iPhone 6 Plus.
There's plenty of detail in the photos thanks to that 16 MP sensor on the back, colors are vivid, sharpness is good, and noise is well-contained. On the video side, quality is also excellent in both bright and low-lit conditions, although it is slightly let down by the OIS, which doesn't work as well as it should (it still helps a lot in producing a steady video).
On top of the great image quality, Galaxy S6 edge's main camera is also said to be good for those who like to crop their photos. With 16 MP, there's certainly room to crop while maintaining a relatively decent image quality for sharing with friends on Facebook. And let's face it, social media is where a lot of our photos will end up.
Galaxy S6 edge turned up an overall score of 86, three points higher than Galaxy Note 4 and four points better than either of the latest iPhones. The overall score is an average of the photo and video scores, which in Galaxy S6 edge's case are 88 and 84, respectively. Needless to say, Galaxy S6 edge is also better than last year's Galaxy S5, which comes right below the latest iPhones in DxOMark's charts.
I should also point out that while DxOMark has not yet tested the normal Galaxy S6 it should perform just as well as its edge counterpart, as it comes with the same camera configuration both on the front and back. That means a 16 MP rear-facing shooter with OIS and f/1.9 lens aperture, and a 5 MP front-facing camera, without OIS this time around but sporting the same f/1.9 aperture for its lens.
What DxOMark is not focusing on is the camera interface, which I find just as important as picture quality. Samsung tends to over-complicate it, but this can be an advantage for those who wish to have all the right tools at their disposal.