Synfig Studio's 2D animation suite hits version 1.0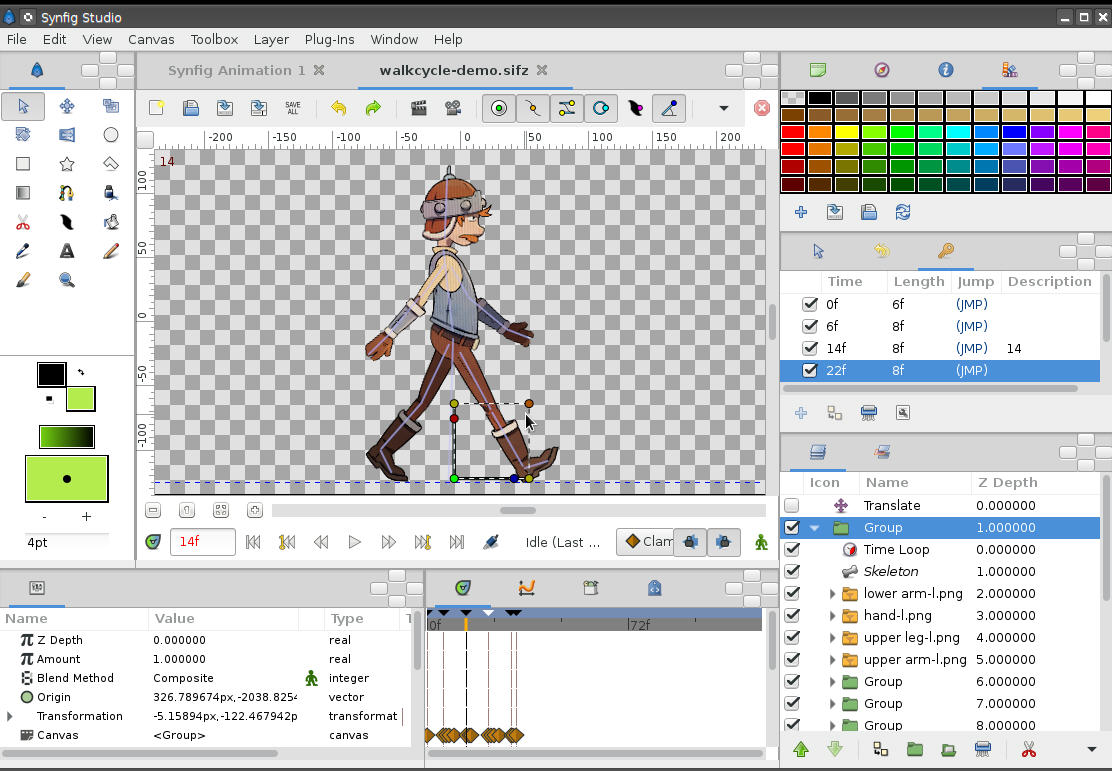 After more than 18 months of intense development, open source 2D animation tool Synfig Studio has at last hit version 1.0.
The release brings a pile of professional features, including a complete bone system with automatic shape deformation, a new cutout tool, a dynamics converter with automatic friction effects, a bitmap painting engine, initial support for bitmap frame-by-frame animation, and more.
This all arrives in a revamped single-window Gtk3-powered interface, making the program much easier to use. (Relatively speaking, anyway: there's still a steep learning curve.)
Synfig Studio's big advantage is still that it removes the need to create each frame individually. Instead you can have the program generate your frames itself by morphing from one image to another, or applying one or more transformations to individual shapes (rotation, scale etc).
Figuring out how to make this happen can take a while, as this is an industrial-strength tool. But if you're curious then taking a look at the Gallery will show you a few examples of what's possible, and there's plenty of high quality documentation to help you master the basics.
Synfig Studio 1.0 is available now for Windows, Mac and Linux.