Windows 10 Build 10074 becomes official -- available now from Windows Update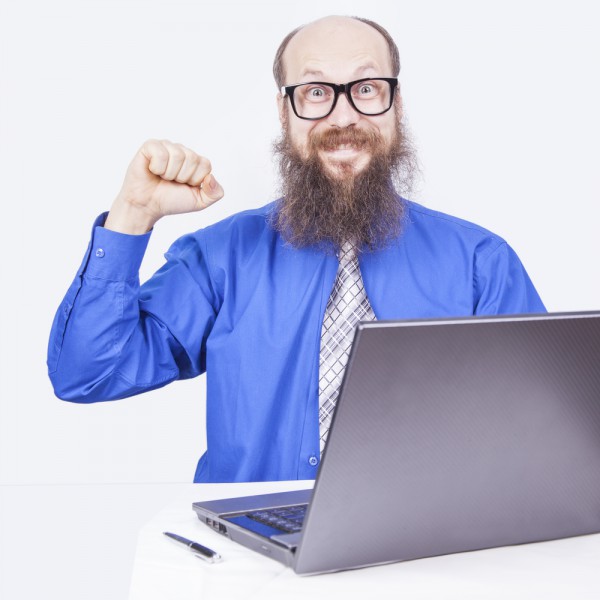 Today has been a whirlwind day for Microsoft. On the first day of the Build conference, the company stunned the world by announcing tools to easily port both iOS and Android apps to Windows 10. That alone is news worthy, but the company did not stop there. It also announced Continuum for Windows 10 phones, allowing the devices to scale up as desktop PCs. It also revealed the user-facing name for Project Spartan to be "Edge". Phew!
Of course, as many people expected, Microsoft released a new Windows 10 preview build today too. Yes, it is Build 10074 -- the one that leaked -- although now you can get it from Windows Update rather than messy ESD files. The company has revealed changes in the now-official build including additions, fixes and the dreaded known issues.
"Today we have a new build available to both the Fast and Slow ring for Windows Insiders (that means we'll have ISOs available too for those of you who like a clean install.) With this build we continue to evolve the features and design for Windows 10, and you'll see a lot of subtle changes and improvements, many of which were influenced directly by Windows Insiders. One of those changes is the reintroduction of some Aero Glass elements in the UI, but there are many more things throughout the product as well. We continue to use your feedback directly day to day in how our feature teams operate, and we hope that Windows 10 will be the best version of Windows yet because you had a direct hand in its creation", says Gabe Aul, Windows Guru.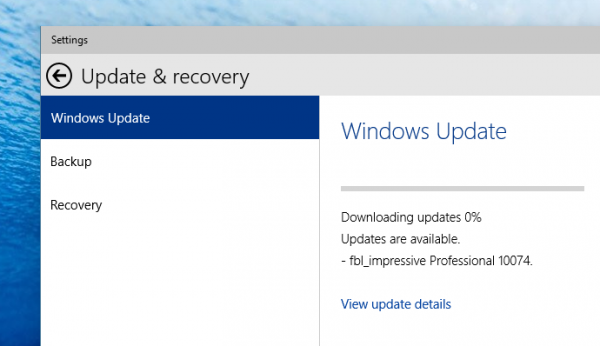 The interface is being tweaked and improved, including the potentionally exciting return of Aero Glass! Aul explains, "we've also heard loud in clear that many Windows Insiders want to see Aero Glass from Windows 7 make a comeback. We've been working out how to satisfy this request, and are trying some things out with this build to see how you like them. We're running a little A/B test with this build. 50 percent of you will normal transparency on the Start menu and taskbar while the other 50 percent will see a blur effect on the Start menu and taskbar (like frosted glass). If Windows Insiders really like the blur effect, we will add it to more areas and even consider making it the default instead of standard transparency".
This "A/B test", as Aul puts it, is quite genious and is a smart move during the preview phase. Many consumers have been clamoring for the return of Aero Glass and it sounds like positive feedback may drive its return. With that said, if you want it to return, make sure your voice is heard in the feedback app.
For an in-depth look at more new features, please check our coverage of the leak here.
Unfortunately, known issues are included in Build 10074, but luckily it is not too bad this time. Microsoft lists the following issues.
Developers cannot enable Developer Mode in the Settings app for installing and testing apps on this build. We'll enable this in an upcoming build. In the meantime, you will need enable your device for development using the Group Policy Editor.
There is an issue in this build preventing some games from playing in full screen mode. We're working to get a fix out via WU as soon as possible.
The People app continues to crash. We're planning to release an update for the People app through the Store Beta that fixes this.
Don't worry, besides known issues, there are fixes in the build too, including some major ones from the previous build. Microsoft lists the following fixes.
You can now launch Win32 (desktop) apps from the Start menu again. Sorry about this bug!
You should be able to download music in the Xbox Music and Music Preview apps.
When you minimize an app playing audio, it should continue playing in the background.
If you decide to take Build 10074 for a spin, tell me how you like it in the comments.
Photo Credit: Khosro/Shutterstock