Microsoft Ignites the Enterprise -- Windows Update for Business, Office 2016 and more!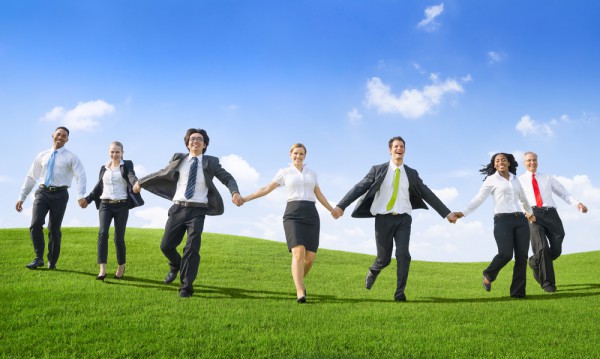 Many tech pundits put down Windows nowadays, but there is a big problem with that; pundits aren't always a good representation of the working world. Every time I read a review from a tech writer about how they can get all of their work done with a Chromebook, I just laugh. Why? Most of the world isn't writing for a living. No disrespect for writers, but hardware and software needs for that profession are not demanding.
For the rest of the world, getting work done often involves Microsoft solutions -- including Windows and Office -- and for good reason; those solutions work well. Today at Ignite, the company underlined its commitment to the Enterprise with a deluge of announcements; Windows Update for Business, Office 2016, Skype for Business broadcasting -- phew! In other words, Microsoft is Igniting the Enterprise.
"Windows Update for Business, introduced today, is a new management option for Windows 10 to always keep devices up to date with the latest security updates and Windows features. The new solution will help reduce management costs, provide control over update deployment, offer faster access to security updates and critical fixes, and deliver the latest innovation from Microsoft on an ongoing basis. The Windows Store for Business offers additional manageability, enabling company decision-makers to acquire trusted software or content for entire teams and companies", says Microsoft.
If you work in IT, you will definitely be giddy about System Center Configuration Manager. Microsoft explains that it will integrate with the aforementioned Windows Update for Business. It should hopefully improve your life by making the deployment and management of Windows 10 much easier. Of course, many companies will be staying on Windows 7 for years to come.
The company also shares, "Office 2016, available in broad public preview today, brings in-app, real-time co-authoring to the rich Office desktop applications used by over 1 billion people worldwide. Real-time presence and the ability to see changes to text and formatting as they happen will help co-workers and teams stay on the same page as they create content".
Say what you want about Office alternatives such as the passable LibreOffice and the atrocious Apple iWork -- they are no match for real Office. For guaranteed file compatibility and SharePoint integration, Microsoft's solution is the only way to go. Small businesses can probably manage with alternatives, but trusting a large business to such a thing is not a smart move.
Speaking of SharePoint, Microsoft announces that SharePoint 2016 will finally see a preview at some point this year. Microsoft is fairly light on details, but does say "the new version gives on-premises SharePoint customers access to new capabilities in the cloud through hybrid deployments with Office 365".
While Windows Update for Business and Office 2016 public preview are probably the most notable announcements, I am most excited by Skype for Business broadcasting. Communication and collaboration are essential to a company's success, making Skype for Business one of Microsoft's most important solutions. This new feature will allow companies to broadcast meetings and presentations to 10,000 employees.
If you have ever used solutions such as WebEx, you know they can be clunky and confusing. With Skype for Business, Microsoft is simplifying broadcasting, while also introducing interactive elements such as polling and Bing Pulse; very cool.
Other than collaboration and sharing, another important aspect of success is data analysis. Data is worthless unless you use it and SQL Server is a powerful tool to query data and hopefully tell stories; it is one of my favorite things. Well, it is time to get excited, as a new version will be in preview this summer!
Microsoft explains that SQL Server 2016 "takes a major leap forward with a database and analytics platform that provides breakthrough performance for mission-critical applications and deeper insights on any data across on-premises and cloud. Key capabilities include enhanced in-memory technologies with real-time operational analytics, new security and encryption technologies, built-in advanced analytics with the R language, and mobile BI for on-premises data. The new Stretch Database capability is an industry first that allows for cost-effective access to historical data by dynamically stretching data to Microsoft Azure".
If you are a business professional that depends on Microsoft solutions to get your daily work done, today should definitely have you excited. Sure, companies may be slow to roll out these exciting things, but at least you know that they are just on the horizon.
Are you excited about these upcoming Enterprise solutions? Tell me in the comments.
Photo Credit: Rawpixel/Shutterstock