At just $9, Chip is the cheapest computer to be a reality soon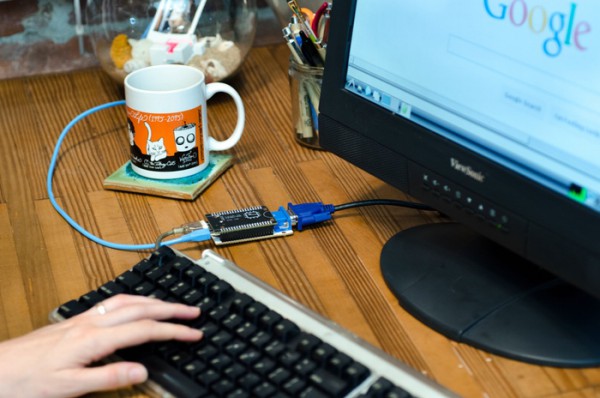 Raspberry Pi, a credit card-sized computer carrying a dirt cheap price tag has become insanely popular in the last couple of years. But what if we told you that there is a similar computer that sports miniature form factor and costs even less? Meet CHIP, a $9 single-board computer that is capable of running light Linux-based distros.
As for the specifications, CHIP packs in a 1GHz processor coupled with 512MB RAM, and 4GB of internal storage. The board comes with optional ports for VGA and HDMI, and supports Wi-Fi and Bluetooth connectivity options. The variant with VGA port costs $19 while the HDMI capable CHIP will set you back by $24 bucks.
But what can you possibly run on this tiny computer? The company assures that most of the lightweight Linux distributions will work with CHIP, and let users browse the Web using Chromium, do their office work on LibreOffice, and supposedly run media files on VLC. Exciting huh?
That explains why in only three days since the company put its product on the crowdsourcing platform Kickstarter, CHIP has managed to get the trust of over 2,500 backers committing to contribute more than $390,000 for the original $50,000 goal.