System76 Meerkat is a cute Intel Broadwell-powered Ubuntu Linux computer [Review]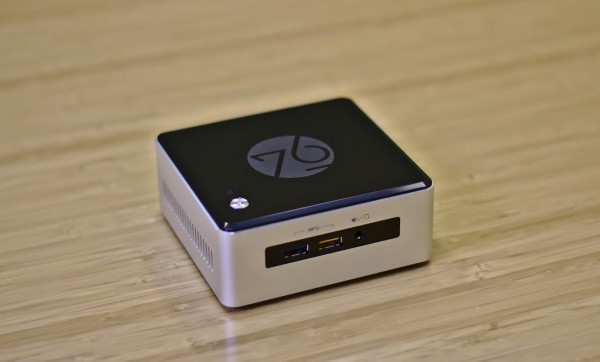 Imagine if every time you wanted a Windows computer, you had to buy a Mac, format the hard drive and install Microsoft's operating system. That would suck, right? This is pretty much how it is for Linux users, sadly. If you are a user of a Linux distro such as Fedora or Ubuntu, for the most part -- unless you are a system-builder -- you have to buy a Windows machine, and install your preferred operating system.
What if you want to buy a computer with an operating system such as Ubuntu pre-installed? Enter System76. The company sells computers -- both desktops and laptops -- running the Linux-based Ubuntu operating system. Recently, the company began selling the Meerkat -- a mini computer based on Intel's NUC. I have been using the computer for a few weeks now, with both Ubuntu and Windows 10 and I am ready to share the experience with you.
Specs (as Tested)
Processor: 5th Gen Intel Core i3-5010U (2.10GHz - 3MB cache - 2 Cores - 4 Threads)
Graphics: Intel HD 5500
Memory: 8GB Dual Channel DDR3 @ 1600MHz (base model has 4GB)
Storage: 32GB M.2 SATA SSD (Ubuntu) Samsung 850 EVO 500 GB (Windows 10)
Data Ports: Front: 2× USB 3.0 (one powered) Rear: 2× USB 3.0
Networking: Gigabit Ethernet, Intel Wireless-AC, Bluetooth
Video Ports: Mini HDMI 1.4a, Mini DisplayPort 1.2
Audio: 5.1 channel (Mini HDMI, Mini DisplayPort), 3.5mm headphone/mic jack
Dimensions 1.9 inch × 4.5 inch × 4.4 inch (H × W × D)
Weight 1.2 lbs. (0.544 kg.)
Unboxing and Teardown
Impressions
Opening the box, I was immediately blown away by the packaging. The boring brown box opens up and presents a beautiful artistic design. I found it to convey the old adage of "don't judge a book by its cover". This is quite appropriate, as the Meerkat itself is tiny, but there is plenty of power inside. Do not judge a computer by its size.
Once in my hands, I was impressed by how small it actually is. You really have to see it up close to appreciate the diminutive size. My work space is a very small room, with a fairly small desk, so the small 4 inch by 4 inch footprint of the Meerkat is appreciated. I love the laser-cut System76 logo on the top too. You can see it being cut in the video below.
Before using the Meerkat, I opened it up as seen in the above unboxing video. My reason for doing this was simple -- I wanted to add an additional solid state drive. Even though this is a machine designed for Ubuntu Linux, I wanted to test it with Windows 10 too (sacrilege?). For that, the 32GB M.2 SSD would not be sufficient. A Samsung 850 EVO 500GB was inserted into the free bay for this purpose.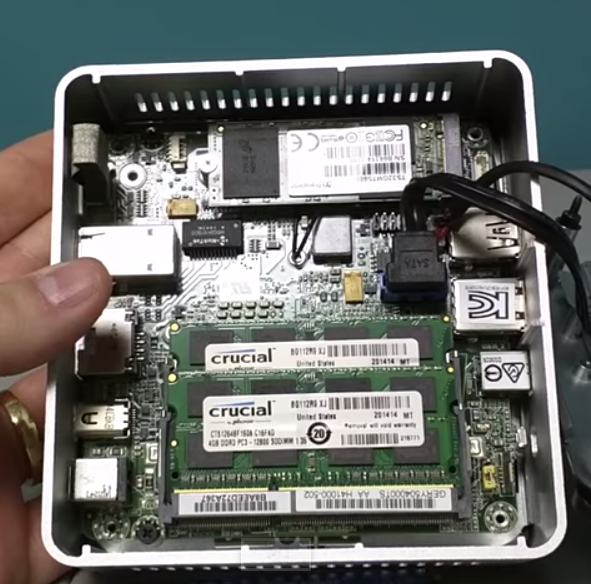 The good news is that the Meerkat is a wonder for upgrading. By loosening four screws on the bottom, you can easily access the RAM, M.2 slot and SATA drive bay. By comparison, Apple's Mac Mini is a nightmare in this regard -- it is not easy to open up, and even if you can get to the board, the RAM is soldered in. If you want a mini computer, System76's offering is the clear winner.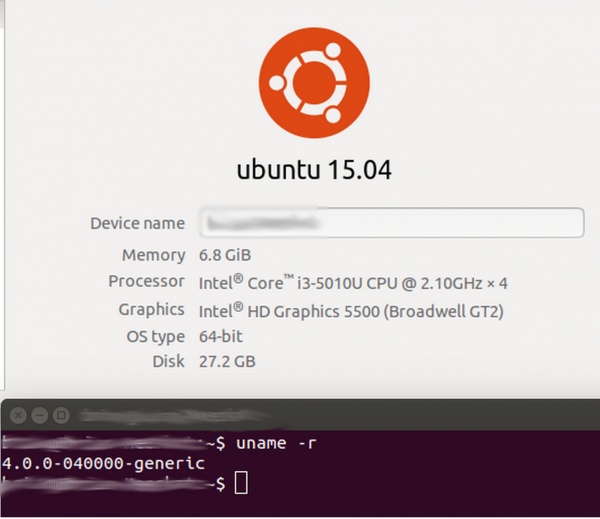 Ultimately, however, if you are interested in the Meerkat, you are probably a fan of Ubuntu. I am happy to say that the latest version, 15.04, works brilliantly on System76's little computer. Out of the box, all of the hardware works -- including Wi-Fi -- making it a superb Linux experience. This should be no surprise, however, as the Meerkat is based on Intel hardware which has excellent support with Linux.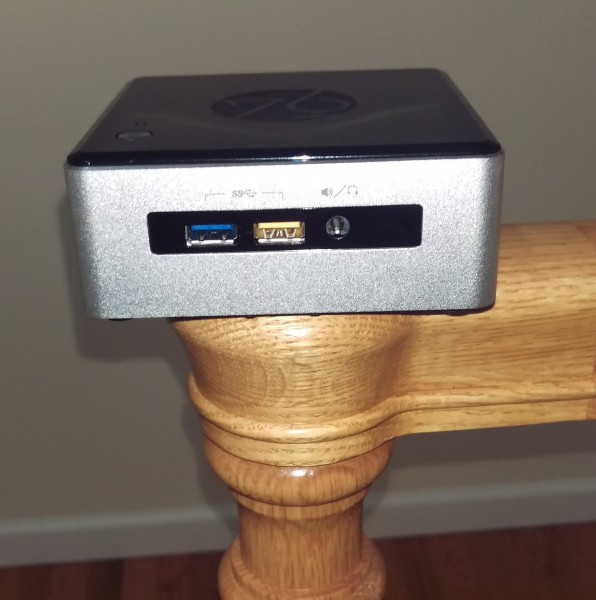 Windows 10 works brilliantly too, booting almost instantly from the Samsung SSD (not included). At every boot, I can hit F10 to select the boot drive from the bios. It is very easy to move between Windows and Ubuntu this way, and beats the heck out of both partitioning and virtual machines.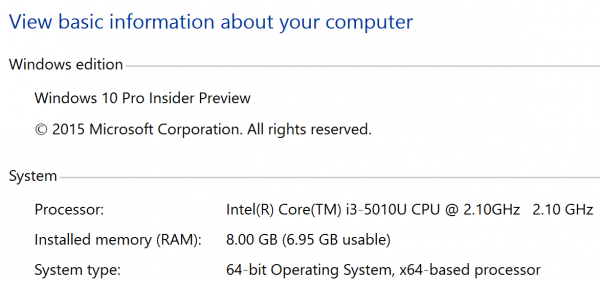 Since both Wi-Fi and Bluetooth are built in, I only needed to connect a display, USB Keyboard and mouse to the rear. This left the front 2 USB 3.0 ports empty, and available for things like flash drives if needed. I even ended up adding a Bluetooth keyboard and mouse, and removing the USB vaiants, so that no USB ports were populated. This left no wires connected to the Meerkat with the exception of power and video. It is a very clean look.
Meerkat can come equipped with either an Intel Core i5 or i3. While some will expect the Core i3 to be under-powered, they would be dead wrong. In fact, the "lesser" processor is so capable, that I would suggest that most consumers not even bother with the Core i5 processor; save your money. I do recommend spending extra for 8GB of RAM, though.
Unfortunately, the Meerkat is not fanless, so there is an audible whir when it is turned on. With that said, it is almost unnoticeable, and one of the quietest fan-based computers I have tested.
Whether on Windows 10 or Ubuntu 15.04, the i3 Meerkat is very fast -- programs load almost instantly with never a hiccup. For the average user, the Meerkat should handle anything you throw at it. This processor and HD 5500 graphics can apparently power a 4K monitor at 60Hz too, but I do not have such a monitor at this time.
Home Theater PC (HTPC) enthusiasts will love the small size, big performance and quiet fan. Just install Kodi (formerly XBMC) on Ubuntu and you will be off to the races. Meerkat even has an infrared sensor on the front for remotes!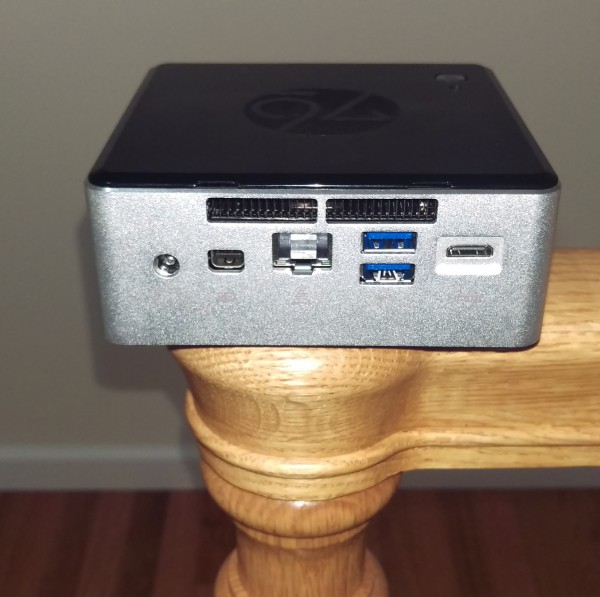 Conclusion
At $499 ($548 with 8GB of RAM), who is the System76 Meerkat designed for? Well, let's discuss who it isn't for. Do you depend on software that will only run on Windows? Don't buy this. Are you a hardcore PC gamer? Don't buy this.
Who should buy it? Almost anybody else. If you are an experienced Ubuntu user, you should appreciate buying a computer pre-loaded with your favorite operating system. If you are curious about Linux, the Meerkat is a great place to start; the beautiful thing is, you can always add Windows later if the need arises.
Quite frankly, even if not interested in Linux, if you or a family member are looking to replace that aging Windows XP computer, the Meerkat is a smart choice -- small, powerful, safe and secure. If you live in the web browser, Ubuntu can run popular ones such as Firefox and Google Chrome. Nowadays, a modern Linux distribution should meet the needs of many.
The System76 Meerkat is a computer I highly recommend. It is a joy to use, while being cute too. If interested, you can configure your own here.
If you have any questions about the Meerkat, please ask them in the comments below and I will be happy to answer them.