HP is Putin Ubuntu Linux on Russian computers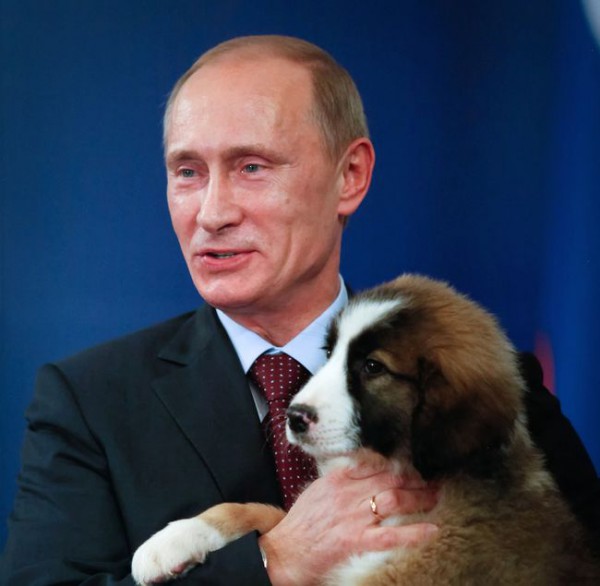 Linux is an unstoppable force; well, except on the desktop where it is barely used. While some PC manufacturers, such as System76, sell computers running Ubuntu and other distros, the average consumer will have difficulty buying such a machine in a physical store. The closest they can get is a Chromebook or Chromebox, but I digress.
Some Windows partners, such as Dell, offer Linux-based operating systems as an alternative, but this is few and far between. HP, however, is planing to sell machines in Russia running the Ubuntu operating system. I suppose you could say the company is Putin (puttin') Linux on the desktop there!
"In Russia, HP has always been committed to offering our customers a spectrum of choice across both hardware and software alike; offering Ubuntu OS to our customers brings this mantra to life. Ubuntu as an Open Source platform has been widely embraced in the Russian market and so we are excited to be offering it on HP's portfolio of notebooks and AIO desktops", says Konstantin Kimelman, Category Director for HP Russia.
Which machines will have Ubuntu as an option? Canonical explains, "several HP notebooks and All-in-One desktop PCs preloaded with Ubuntu will be available at launch; with processors/chipsets from both AMD and Intel. Several Notebooks from HP's 15 series will be available, all with a Stone Silver chassis, and varying RAM capacities of 2GB and 4GB along with 500GB hard drives. HP 15 AMD based notebook with AMD E1-2100 and A6-5200 processors, HP 15 Intel based notebook with Intel Celeron N2840, Pentium N3540 and Core i3-4005U processors Additionally, the 20 inch HP 1C15 AIO desktop, will be available as well boasting an AMD E1-6010 processor, 2GB of RAM and 500GB hard drive capacity".
HP has wisely decided to install Ubuntu 14.04 on these machines, rather than the newer 15.04. Don't get me wrong, the newest version of the operating system is stable and great, but 14.04 is an LTS version, meaning "Long Term Support". This means the operating system will be supported for 5 years instead of the standard 9 months. Ubuntu enthusiasts should be fine with upgrading, however.
Do you think HP is smart to offer Ubuntu in Russia? Do you wish more manufacturers would offer these in the USA? Tell me in the comments.
Photo Credit: Valentina Petrov/Shutterstock