Apple resurrects the iPhone dock, adds Lightning connector -- still stupid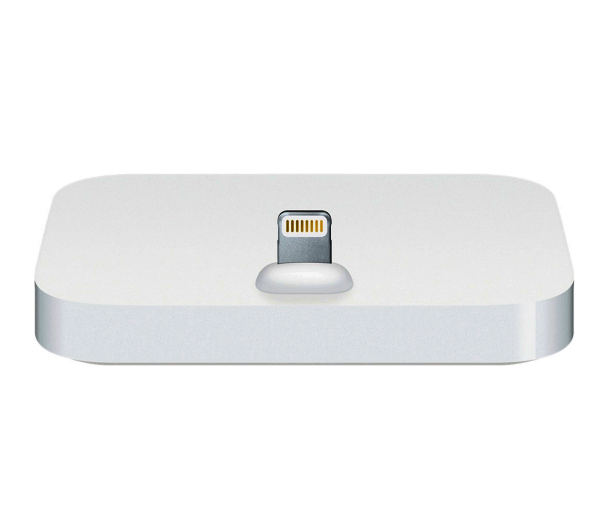 When I bought my first iPod, a click-wheel model, I excitedly bought some accessories too; a silicone case and the official dock. Docking the iPod was such an elegant thing, I was excited to do it. I connected the dock to my Windows PC, put the case on my iPod and...FAIL.
Yes, with the case on, my iPod would not fit in the dock. I had to decide between elegant docking and protecting my investment. Fast forward to today, and Apple introduces a dock for the lightning-connector iPhones and iPods. While it may work with some thin cases, once again, users will have to decide between the dock and protection, which is surely foolish.
"Charge and sync any iPhone that features the Lightning connector with the iPhone Lightning Dock. Your iPhone sits upright in the dock as it syncs or charges, so it's perfect for a desk or countertop. Even when your iPhone is in an Apple-designed case, it's easy to dock. And you can unlock iPhone or use Touch ID without having to remove it from the dock", says Apple.
The company further explains, "the iPhone Lightning Dock features an audio line-out port that connects to powered speakers. It supports headphones that include a remote control. And it supports other Lightning accessories, such as the Lightning to USB Cable (included with your iPhone). You can even conduct speakerphone calls with your iPhone in the dock".

Did you catch that? "Apple-designed case". In other words, the company's official cases will work, but if you are using a third party option, your results will vary. It is almost a guarantee that rugged cases such as OtterBox will render the dock useless. Having to remove the case to use the dock defeats the purpose.
Look, iPhones are very expensive, and it is foolish not to use a case. If you prefer a rugged case, you should stick with it -- don't risk your phone by going naked to accommodate the dock.