Dropbox for Windows, Windows Phone becomes universal app, gains new features in the process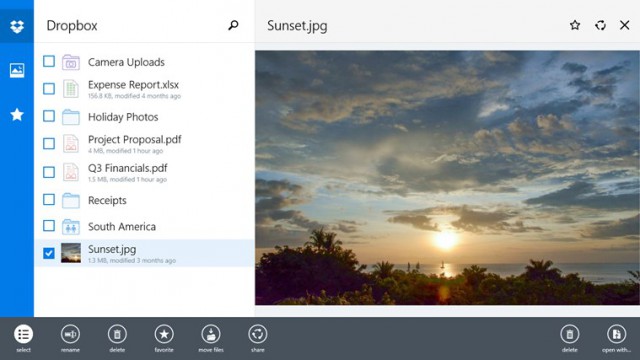 Cloud storage service Dropbox has turned its Windows and Windows Phone apps into a single universal app, giving users a consistent experience across smartphones, PCs and tablets that are running Microsoft's tiled operating systems.
The latest version of Dropbox bridges the gap between the Windows and Windows Phone versions of the app, sharing most of the code, also gaining a number of new features in the transition to universal app status. The most important changes are aimed at the Windows Phone-toting crowd. Some are long-overdue, being mentioned in my initial coverage of the Windows Phone client in mid-January.
On Windows Phone, Dropbox now adjusts "properly" to the smartphone's display size, improves download speeds and overall performance, and fixes some bugs.
On top of the aforementioned changes, Dropbox also allows users to upload multiple file types (previously, it could only upload photos), select multiple files to upload and download files to either the smartphone's internal storage or microSD card.
Files can also be saved to and from Dropbox via other apps, and phone contacts can be selected when inviting people to access shared folders.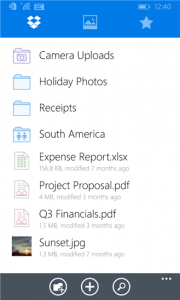 Overall, the latest slew of changes add up to make Dropbox a much more useful app for Windows Phone users. Removing the file type restriction especially helps in this regard, a restriction which OneDrive, for instance, hasn't had.
Moving on to the Windows side, Dropbox users gain the ability to create and manage shared folders from within the app, and use typical shortcuts to select all items and search. Just like on Windows Phone, Dropbox can also download files faster, perform better and squashes some bugs.
Dropbox is available to download from Windows Phone Store and Windows Store.