Piper.nv: An impressive night vision home security system [Review]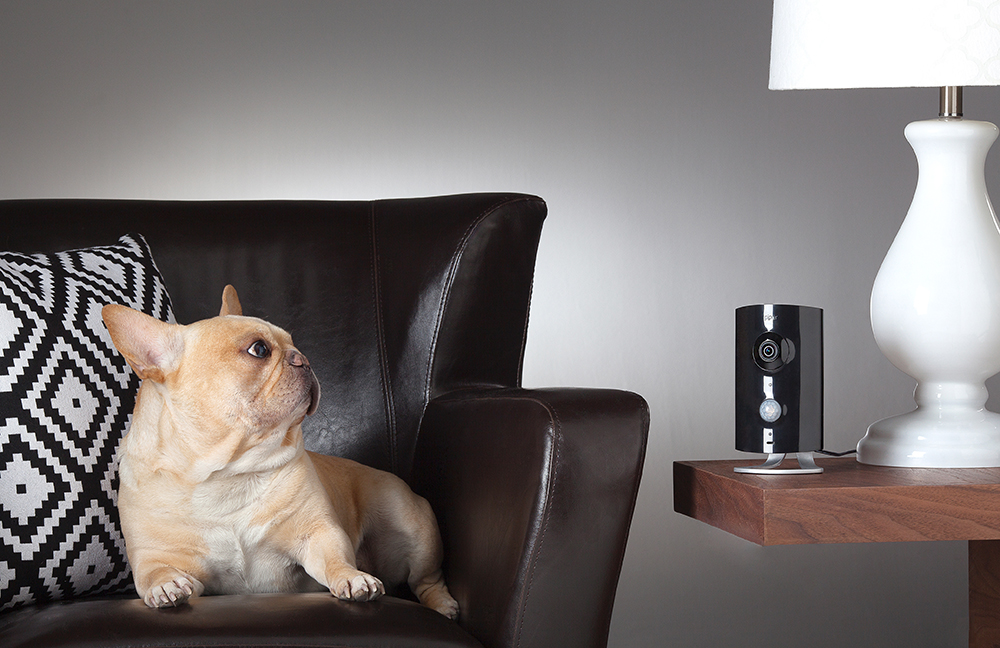 Home security is getting ever smarter, and Piper.nv (the more expensive night vision version of Piper) is an excellent example of this. It's a smart camera that you access and control via your smartphone (iOS or Android). It displays 180-degree 1080p HD live video, and automatically switches to night vision when the room gets dark.
There's much more to Piper than just a camera though. It comes packed with features to ensure your home stays safe when you're asleep or away, and it's very easy to set up and use.
Piper is a 6.5 x 3.5 inch mains powered device, with a battery backup (3x AA batteries) so it will continue to work in the event of the power going off, or someone unplugging it. The battery compartment is located behind the stand, so it's easy to access should you need to, but not immediately obvious to any would-be tamperers. It can sit on the side or be mounted on a wall.
As well as providing you with a live feed, Piper can detect both motion and sound, and notify you when something out of the ordinary happens. There are three customizable modes -- Stay, Away, and Vacation -- that you can switch between in the Piper app, and the device can alert you to potential issues by phone call, text message, email, or push notifications. It can also alert friends and family members who you add to your "trusted circle".
There's two way audio built in as well, so you can listen in to any potential intruders and also speak to them. In testing, there was quite a delay between the audio being transmitted and received -- and that was just from room to room, which could make for quite comical attempts at communication. I have a fast and fairly solid Wi-Fi connection, so this was a little disappointing.
There's also a built-in 105-decibel siren that can be set to go off if motion or sound is detected while you are away, and you can also trigger this siren yourself by hitting the panic button on the app. If you're wondering how loud 105-decibels is, I can tell you it's ear-piercingly loud. Having set it off from a matter of feet away, my ears were still ringing a few minutes later. My wife, who was outside at the time of my impromptu testing, didn't hear a thing, but I'm sure she would have if I'd have left the alarm on long enough. While your neighbors might not hear the alarm, it's definitely loud enough to scare any intruders away. You can disable the siren if you wish, or delay it.
The app dashboard lets you change modes, view Piper's status, see any alerts and view any recorded videos. It also gives you access to Settings and displays the external and internal house temperatures. A Vitals tab displays graphs showing temperature, humidity, ambient light, sound, and motion over a 48 hour period. The Rules tab is where you set the settings for the different modes (Stay, Away, Vacation and Notify Only). There are rules for "If motion is detected…", "If sound is detected", and "If the temperature changes…"
The Live Video tab displays the feed from Piper and lets you zoom in and out and switch between standard and quad views. With the latter you can look at four different parts of the room at once. Night vision can be turned on or off, or set to auto, and you can adjust the brightness of the feed using a slider. You can also activate the microphone here.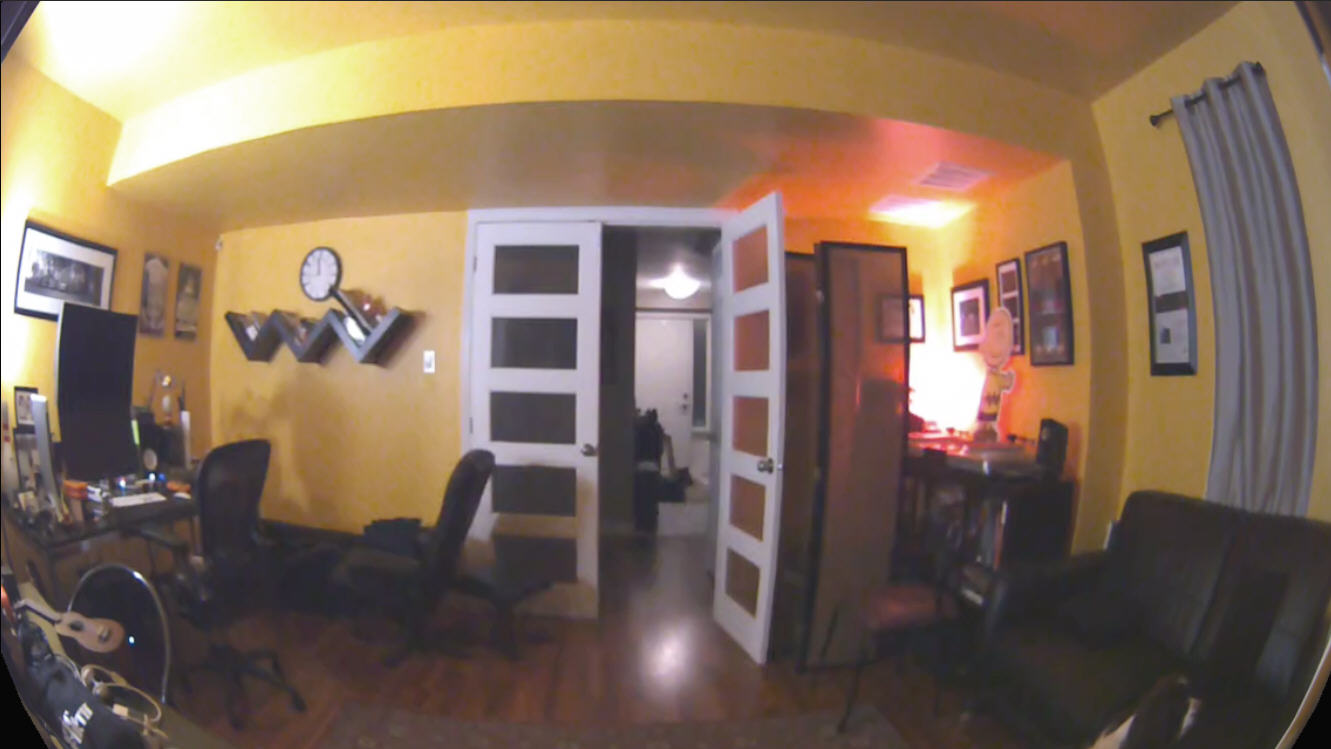 You can have up to five Pipers in your home, and the device is also compatible with a range of Z-Wave home automation accessories that will enable you to control lights and appliances remotely (scheduling them to go off at a set time or based on environmental factors such as light levels changing, or when you open your front door). I tried Piper with two Z-Wave Plug sockets (lamps connected to both), and also a door/window sensor. It works really well. These can be added, removed, and turned on or off.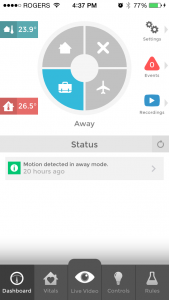 There are lots of settings, which allow you to configure Piper to your personal situation. You can adjust the sensitivity, tell Piper if there's a pet at home (so it won't alert you when a dog or cat wanders past), turn weather alerts on or off, and so on.
Piper is a self-monitoring system -- as opposed to a central monitoring system -- which means it's down to you to keep an eye on things, and call the police yourself, should you need to. The benefit is there's no monthly fee to pay, just the upfront cost of the device(s).
The connection between Piper and my iPhone failed a couple of times and was tricky to re-establish (not something you can do remotely), which was a little worrying. I would also like to see the option to control it via PC or Mac, or just over the web. Maybe this will happen eventually.
That said, this is a stylish home security system with much to recommend about it. You can use it as a straightforward home monitor, and expand its capabilities as and when required.
Piper.nv is priced at $279/£229.99, and can be purchased directly from getpiper.com or from Amazon in the UK.
Update: Piper has added a new product feature -- free Clip Saving. This lets users download and store videos caught by Piper directly onto their devices, allowing you to easily share those moments nobody wants to miss -- baby's first steps, a curious character inside the living room of your summer home and so on. The saved recordings can be accessed anytime from anywhere. View the download and share options in the video here.