How to customize Windows 10 Insider Preview Build 10130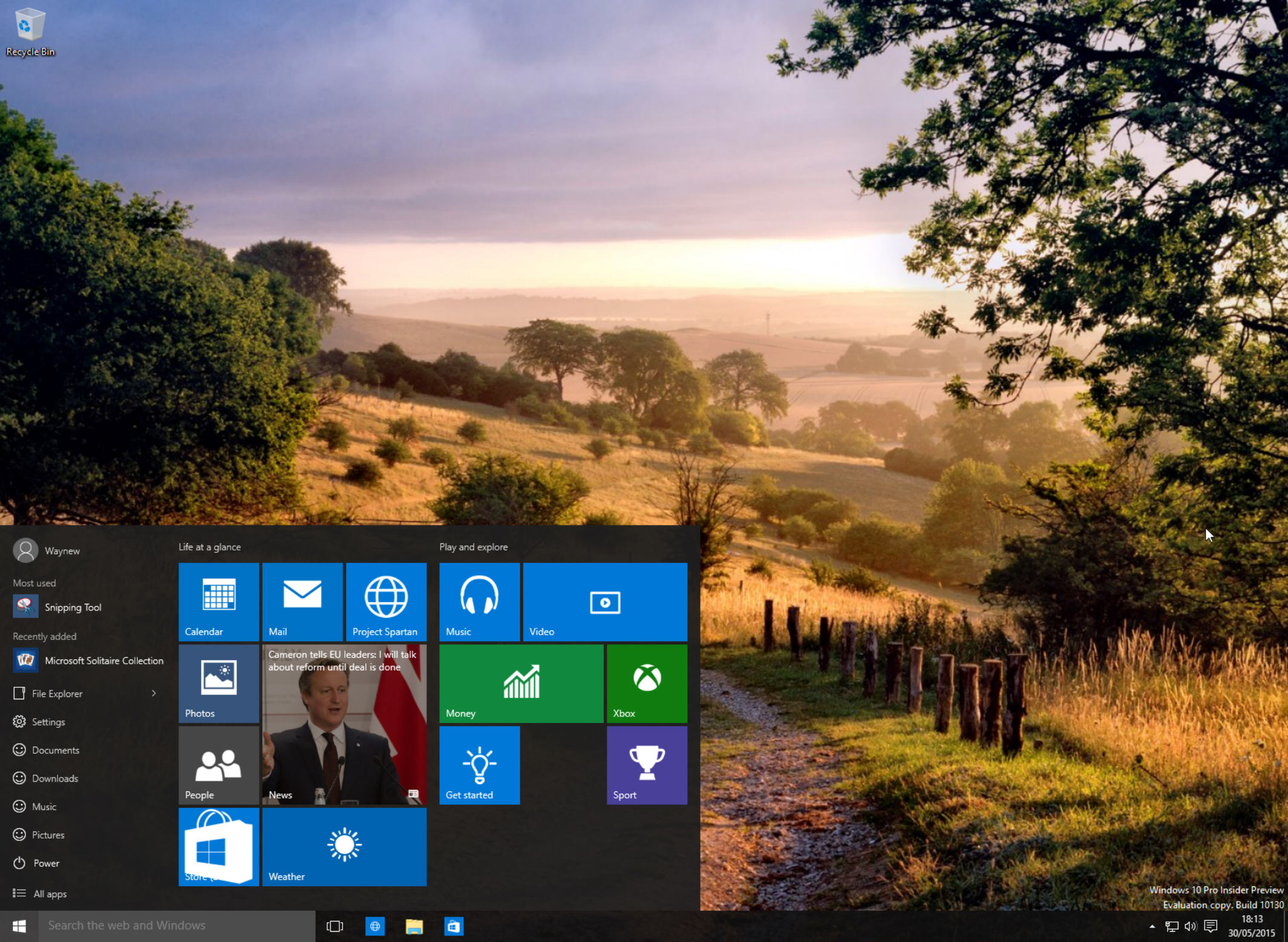 On Friday Microsoft surprised us by releasing a new build of Windows 10 to Insiders on the Fast ring. This build includes new and updated icons, improvements to the Microsoft Edge browser (still called Spartan, unbelievably), Jump List tweaks and more.
Microsoft has also introduced additional options for customizing Windows 10. In particular, you can now easily choose what appears on the Start menu. It's very easy to make changes to the OS's appearance, so let's take a look at the options.
Open the Settings app from the Start menu, and click on Personalization. Background lets you change the Windows wallpaper, while Colors lets you choose an accent, show colors on the Start menu, taskbar and action center, and toggle transparency on or off. You can also access high contrast settings here.
Lock screen gives you three style choices -- Spotlight, Picture and Slide Show. You can choose apps to display status notifications on the lock screen here.
Themes gives you access to classic theme settings, as well as related settings (advanced sound, desktop icon, and mouse pointer).
Finally, in the latest build there's a new Start customization option. From here you can choose whether you want to receive occasional app and content suggestions. That's personally the last thing I want to see in Windows, and it will be interesting to see what gets pushed to users when the OS is released. You can also choose whether to see recently opened programs in Start, and also whether recently added apps groups should appear as well.
From the menu you can customize the links that appear in the Start menu. You can add or remove the likes of File Explorer, Settings, Documents, Downloads, Music, Pictures, Videos, HomeGroup, Network, and Personal folder.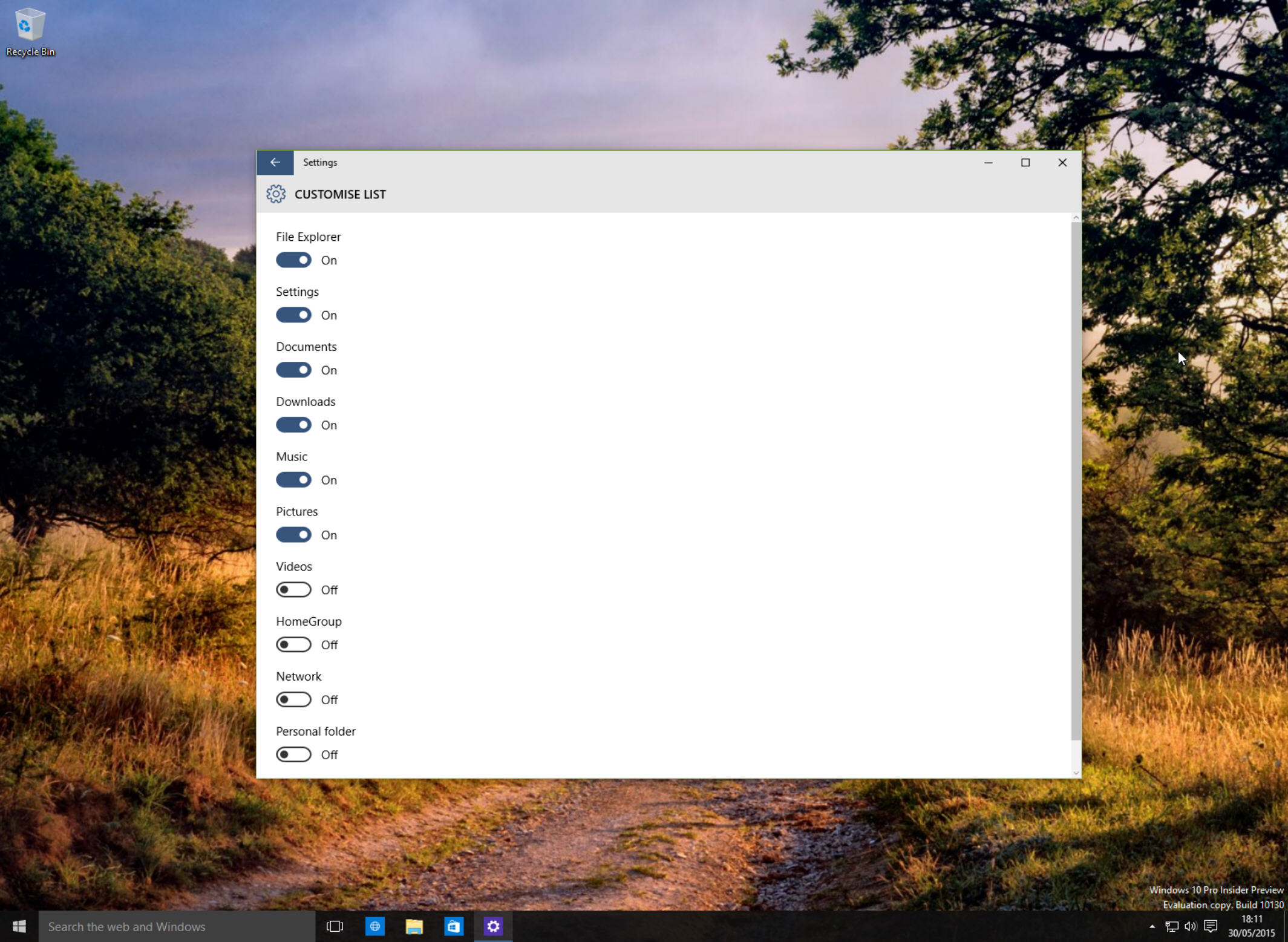 Start behaviors can be customized here too. You can choose whether you want the full screen Start when in the desktop, and whether recently opened items should appear in Start or the taskbar.
I'm sure more customization options will appear in later builds, but it's certainly looking good at the moment.