NVIDIA brings G-SYNC to laptops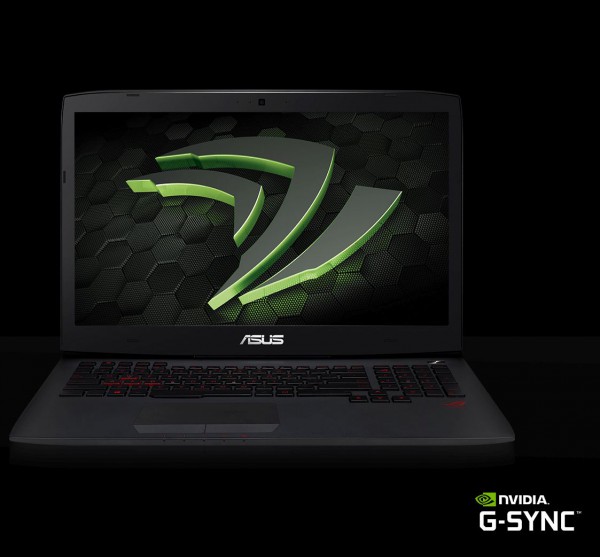 If you are a hardcore PC gamer, you probably have a really nice desktop. While a tower is the smartest way to go for gaming, not everybody has the room for one. Hell, many people need a laptop and cannot afford a secondary desktop just for gaming. In recent years, gaming laptops have gained in popularity as a result.
Today, NVIDIA announces that it is bringing a feature to laptops, which was once exclusive to desktops -- G-SYNC. Yes, this technology will now allow notebook users to have smoother gameplay.
"G-SYNC works by synchronizing your monitor refresh rate to the output from our GeForce GPUs. Sometimes called variable refresh rate, this fixes the challenge of stutter and tearing that has plagued gaming since its beginning", says Mark Aevermann, NVIDIA.
Aevermann further explains, "for the first time ever, we're bringing G-SYNC to notebooks. Top gaming notebooks from ASUS, AORUS, Clevo and MSI will be available later this month. You'll find G-SYNC on gaming rigs with a single GPU like the GTX 980M. Or you can get it on machines running two GPUs in SLI. It's also available on displays from 15.6 to 17.3 inches, and resolutions up to 4K".
Not only is the technology dependent on the graphics chipset and drivers, but the display too. In other words, not all laptops with compatible graphics will be G-SYNC compatible.
Pricing has not yet been announced for these machines, but they will likely be expensive. When it comes to gaming, however, money is often the key for better performance and enthusiasts will not hesitate spending.
Are you a gamer that plays on a laptop? Tell me in the comments.