SanDisk announces 2TB SSD in its new Extreme 900 lineup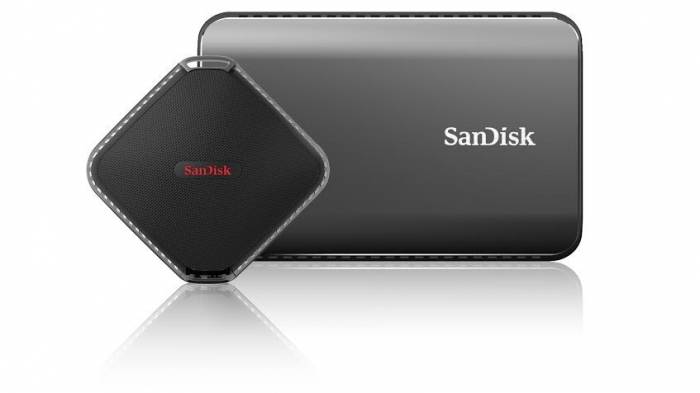 At the ongoing hardware Computex 2015 conference in Taiwan, SanDisk, a company well known for designing, manufacturing and selling storage devices, announces the availability of a bunch of new external flash drives. Among many other products, the company launches Extreme 900 Portable SSD which comes with a whopping 2TB storage space (1.92TB formatted size) priced at $999.99.
The Extreme 900 Portable SSD, which also comes in 480GB ($399.99) and 960GB ($599.99) storage options, comes cased in a compact aluminum body. The company notes that all of these SSDs have a maximum performance rating of 850 MBps -- which is about 9 times faster than a traditional portable hard drive. The SSDs also come equipped with a USB 3.1 interface with Type-A and Type-C cables supplied with the unit. SanDisk is providing three-year warranties on the new SSDs.
The company additionally announces Extreme 500 Portable SSD lineup which comes in 120GB ($99.99), 240GB ($149.99), and 480GB ($239.99) storage capacities. These SSDs have a maximum performance of 415 MBps via a USB 3.0 interface. They come with the company's SecureAccess software which provides 128-bit AES encryption.
At the sidelines, the storage device manufacturer also announces CloudSpeed Eco Gen. II SSD, with which the company is targeting cloud data centers. It also offers 2TB storage space and is based on 15nm NAND flash, which offers three times the streaming bandwidth than a typical hard drive. These SSDs and other products will become available through SanDisk Original Design Manufacturers (ODMs) and select Enterprise Channel Partners later this year.