BQ Aquaris E5 HD Ubuntu Edition smartphone is here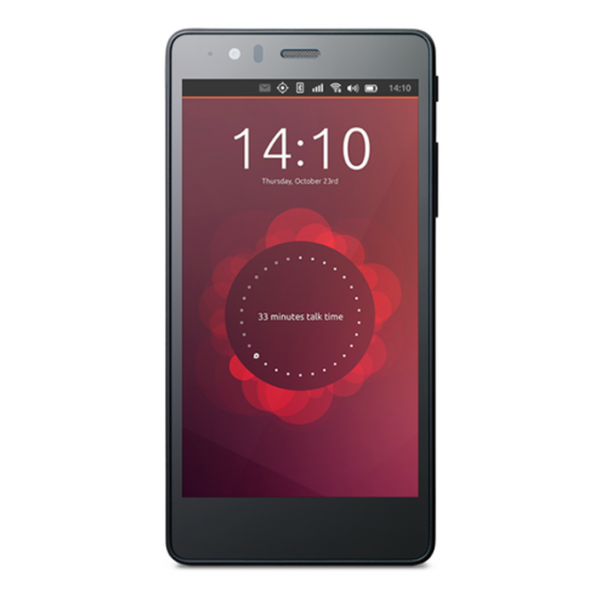 When a consumer is ready to buy a new smartphone, they primarily have two options -- iPhone or Android. While both of those options are great, a duopoly can be harmful to consumers. Having more options is preferable. True, Windows Phone, BlackBerry, and Firefox OS are options, but hardly lighting the world on fire. Can any mobile platform truly compete?
For many, Ubuntu is the light at the end of the tunnel. Whether it will ultimately be a success is unknown, but it certainly has a chance. Today, the latest and greatest phone running Canonical's operating system is released -- the BQ Aquaris E5 HD Ubuntu Edition.
"The new device comes with a host of impressive features including a 5" display with IPS HD technology, HD screen resolution of 720 x 1280 pixels and 380 cd/m2 maximum brightness. It also includes a MediaTek Quad Core Cortex A7 processor that runs at up to 1.3 GHz, an internal memory of 16 GB and 1 GB RAM. Additionally, it features a 5 megapixel front camera and 13 megapixel rear camera, equipped with high quality Largan lenses and BSI sensors. Other features of note include dual flash and Full HD video recording (1080p)", says Canonical.
You know what? Those specs are pretty good. I rather like the 5 inch size for smartphones, as it does not make the phone unwieldy. While 720p is not impressive in a world of six inch Quad HD displays, it should be passable on the smaller screen.
Also particularly cool? The BQ Aquaris E5 HD Ubuntu Edition is unlocked and has two sim slots making it a good option for world travelers.
Specs are well and good, but the Achilles heal of the platform is a lack of apps. While it will surely improve over time, it is no match for Google or Apple in this regard.
Unfortunately for my fellow Americans, this is a Europe-only release. This is extra disappointing as the phone is so affordable at €199.90. This translates to approximately $220. If you are in Europe, you can buy it here.
Do you think Ubuntu can succeed in the mobile market? Tell me in the comments.