Microsoft releases Windows 10 ROM dev preview for Android flagship Mi 4 test users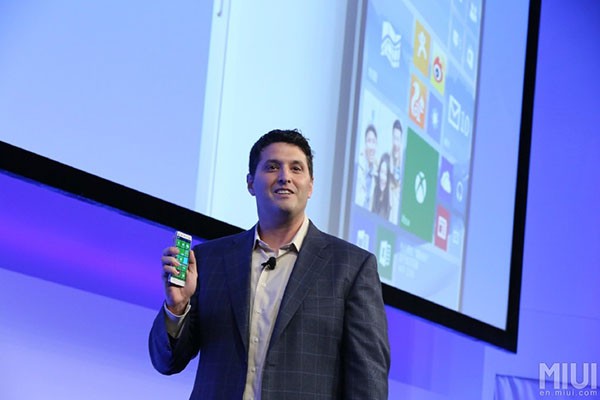 In March earlier this year, Microsoft announced that it has partnered with Xiaomi to beta test Windows 10 Mobile ROM on the Chinese company's flagship Android Mi 4 smartphone. The company has just seeded out the ROM to the phone for select beta testers.
Terry Myerson, Microsoft's executive VP of operating systems, announced earlier that "a select group of Xiaomi Mi 4 power users will be invited to help test Windows 10 and contribute to its future release later this year. These power users will have the opportunity to download the Windows 10 Technical Preview - installing it and providing their feedback to Microsoft".
While Microsoft isn't telling us yet, this could be the beginning of a trend where the company makes Windows 10 Mobile ROM that could be flashed on Android smartphones. As I had penned down in March, this could be yet another way for Microsoft to attract users. Instead of luring smartphone manufacturers to make Windows-powered smartphones -- something which hasn't worked so well in the past years -- the company is eliminating the bottleneck (or speeding up the process) by directly giving users the choice to test the ROM by simply flashing the device. This could help the company improve the low market share of Windows Phone, which is even lower in China with only about 0.8 percent of the market. But again, it is still just speculation on my part.
We've previously seen Canonical release Ubuntu ROMs for Android smartphones. There are several successful business models running on similar arrangements. Cyanogen Inc, which makes commercial Android-based Cyanogen OS also offers CyanogenMod ROM for Android. The build has more than 12 million active monthly users. It will be interesting to see if Microsoft has a similar plan.
For those who're unfamiliar with Xiaomi, it's a Chinese technology conglomerate which makes durable products at cheap price points. The company, which just recently started to sell products in the US and UK, is also known for taking "inspiration" from Apple products. The company has been, on numerous occasions, called out for copying design in its Android-based MIUI software, and in its smartphones and tablets.
If you sport a Mi 4 smartphone and are interested in trying out Windows 10 Mobile, you can test your luck by signing up for the beta test program here.