FoxConn Kangaroo is an ultra-portable Windows 10 PC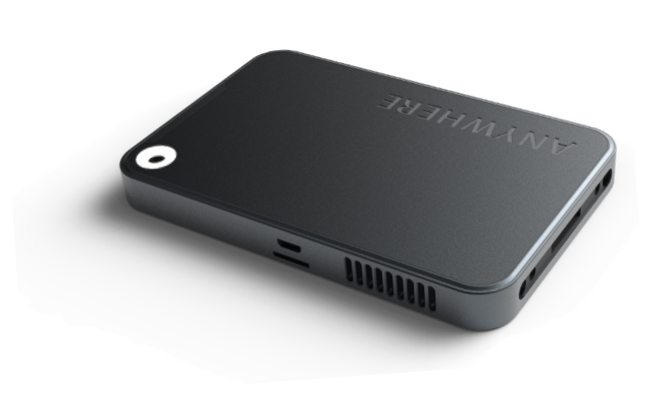 Tiny, portable Windows 10 PCs seem to be all the rage at the moment. During a Computex 2015 keynote, Microsoft's Nick Parker revealed not only the Quanta Compute Plug, a mini-PC in a power adapter, but also FoxConn's Kangaroo.
This is a petite, battery-powered PC in a box that boasts the latest Intel Cherry Trail processor and connects to your TV or monitor via HDMI.
The device includes a fingerprint reader to support Windows Hello and promises up to six hours of battery life -- just enough to let you catch up on work, show off that presentation, or stream a movie or two.
As with the Quanta Compute Plug, there's currently no word on pricing or which territories the new device will be available in, but I like the look of this, and can see it appealing to anyone who needs access to the full version of Windows 10 on the go.