Microsoft: You can perform a clean Windows 10 install after upgrading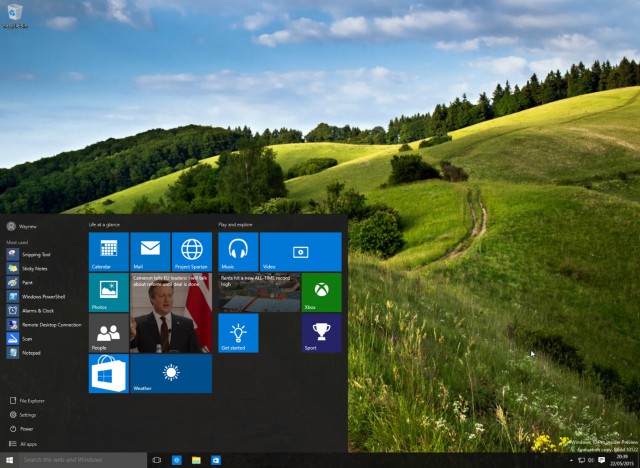 Microsoft announced earlier this week that Windows 10 will be available on July 29. In less than two months, those who are using Windows 7 or Windows 8.1 will be able to upgrade for free to the upcoming operating system, in the first year after launch. Some have already reserved their free upgrade.
The upgrade will be delivered through Windows Update. Microsoft is making the whole process so easy that it claims that even a 10 year-old could do it. After it is done, those who may want -- or need, at least at some point -- to make a clean install will be able to do so as well.
Microsoft Operating Systems Group general manager Gabriel Aul has revealed on Twitter that, after upgrading to Windows 10, it will be possible to perform as many clean installs of the new operating systems as users want. This is, of course, tied to the device on which the upgrade was performed in the first place.
While making a clean install is not something that most people will want, or know how, to do, it will certainly be of interest to power users. Personally I like to make a clean install of any new operating system on each of my machines, as it eliminates any issues that may surface during an upgrade. Starting off fresh is also an easy way to configure everything the way you like it, without having old settings interfere.
@dinchy87 @PiotrGoreckiJr Once you upgrade W10 w/ the free upgrade offer you will able to clean reinstall Windows 10 on same device any time

— Gabriel Aul (@GabeAul) June 3, 2015
Aul says that there will be no additional cost involved going forward, which means that the free upgrade will translate to a free, standalone Windows 10 license.
@insanelyapple Either way will work. Once you've upgraded to 10 on the machine the license will allow you to reinstall at no cost.

— Gabriel Aul (@GabeAul) June 3, 2015
This also means that users will be able to perform a clean install from a Windows 10 ISO, DVD or bootable drive, which is good news for those who want or have to start the process of a clean drive -- expect to see some coverage on this topic around the time Windows 10 is released.