Apple's Newsstand is dead; long live News, baked into iOS 9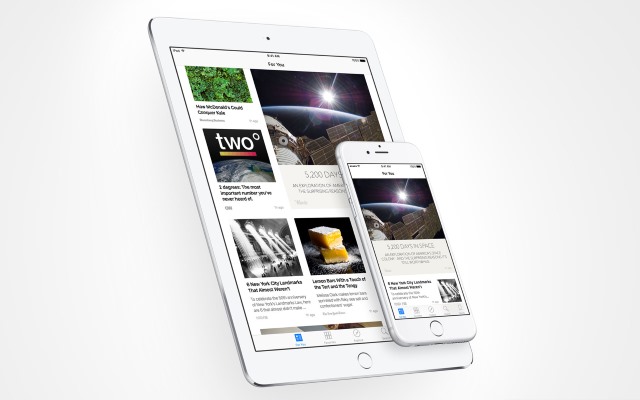 Newsstand is set to disappear from the screens of iPhones and iPads all over the world. At today's WWDC keynote speech, Apple announced the Flipboard-inspired News. A customizable news aggregator, News presents users with a selection of content from media partners that include the New York Times, Conde Nast, and ESPN, and it will be built into iOS 9.
Like Flipboard et al, News learns from the types of media you consume and suggests content you might like to read. Noting the current levels of interest in privacy, Apple stressed that personal preferences and habits will never be shared with third parties. This is a theme that cropped up again and again during the keynote, with strong emphasis being placed on the fact that no data is shared externally and articles are not linked to other Apple services.
Recode reports that publishers will be able to publish apps within the App Store and will be able to push their content directly to them. This helps to avoid the problem that plagues Newsstand that saw new content getting lost and remaining unread. Apple will continue to take a 30 percent stake of developers' app subscriptions, but publishers will retain all of the revenue advertising that News brings in.
Apple is clearly keen for the advertising side of News to take off on an even larger scale. Rather than contend with unsold ad-space, the company is willing to help publishers fill all of their ad slots, for a fee of course. Just as with other similar services, News users can home in on the content they want to see based on either topic or publication. Launching the new app, Susan Prescott, Vice President of Product Marketing said:
The articles can come from anywhere, but the best ones are built in Apple News format.
The success of News will depend largely, it seems, on publishers' willingness to produce articles in the new format. In true Apple style, News articles are described as combining "interactive stories with beautiful editorial layouts, photo galleries, animations, and video". It will be available in United States, Australia, and the United Kingdom.