Amazon releases a new Kindle Paperwhite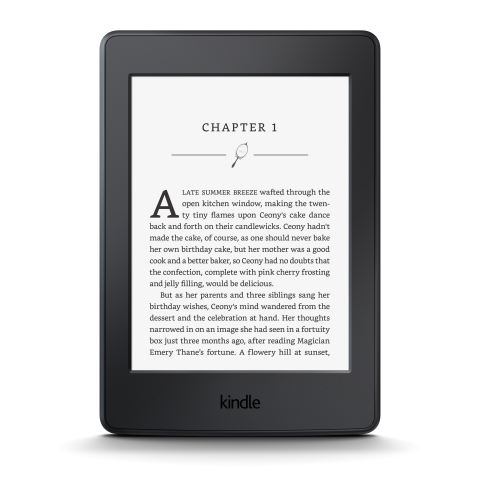 It hasn't been terribly long since we saw new Kindles from Amazon, but that isn't slowing the company down. The svelte reading device is getting another update, this time it's the Paperwhite version getting the overhaul.
Amazon refers to the Paperwhite as "the most popular and best selling" version of its Kindle line, which is only slightly surprising, given that it's more expensive than the base model, which also works very nicely.
"We love inventing for readers", says Jeff Bezos, Amazon.com founder and CEO. "The new Kindle Paperwhite obsesses over the details that matter most to readers -- we've added our highest-resolution display so the words are crisp and clear on the page, a new font that is crafted exclusively for reading Kindle books, and a new typesetting engine that makes pages beautiful. Together, these details help you read faster and with less eyestrain, so you can lose yourself in the author's world".
The new device has higher resolution, sporting a 300 ppi screen that rivals the Kindle Voyage released last year. It also doubles the pixel resolution of the previous version.
If that isn't enough, Amazon has designed a new font called Bookerly, which the company hopes will be easier on the eyes and allow for faster reading. In addition to the font, the type setting has changed slightly to mirror the author's intentions. "The new typography and layout improvements are available on over half a million books, including many best sellers, with thousands more being added every week. The features will be delivered as part of a free, over-the-air software update in the coming weeks", Amazon claims.
The new Kindle Paperwhite is available from Amazon now for $119.