Linux Mint 17.2 'Rafaela' available now for download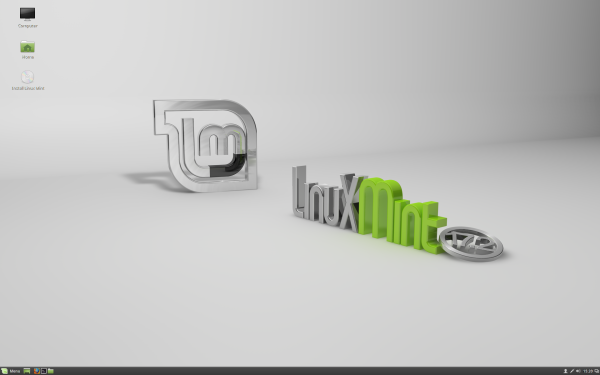 If you have never tried Linux Mint, you are doing yourself a huge disservice. It is a fantastically refreshing distribution -- built on the dependable Ubuntu -- that makes using a Linux-based operating system an absolute treat.
Typically featuring two desktop environments -- Mate and Cinnamon -- users can select an interface that meets their needs. Cinnamon in particular is very pretty, and has a traditional start menu that Windows defectors will appreciate. Today, Linux Mint 17.2 'Rafaela' reaches a "final" release. If you are using Linux Mint already, you should definitely upgrade, while Linux-curious outsiders should consider it too.
The "shipping" Linux kernel is 3.16 and not 4.x, but advanced users can upgrade manually if they want. My advice is to stick with official upgrades from Mint to guarantee the most stability.
Huge work went into improving the performance of Cinnamon in particular. Users should expect to see less taxing CPU usage, which in turn, may make the desktop environment appropriate for less powerful systems too.
Mate users will not get anything to be particularly excited about. Maybe it is time to give Cinnamon another try.
One of the strongest aspects of Linux Mint, the update manager, gets a very smart update. "Packages can now be aliased and presented under a different name than their package name or source package name. When this is the case the original package names also appear in the interface as secondary information. This is used by Linux Mint to group related packages together or to present them with simpler and more understandable names. For instance, updates for "cjs", or "muffin" which are essential to Cinnamon are now presented as "cinnamon-cjs" or "cinnamon-muffin" and appear just beside other Cinnamon updates", says The Mint Team.
Linux gamers with NVIDIA graphics will be very happy. The Mint Team explains, "the NVIDIA drivers were upgraded from version 331.113 to version 346.72 to support recent NVIDIA chipsets. MDM was given better support for NVIDIA Prime. On NVIDIA Optimus equipped computers, you can now switch between your Intel and your NVIDIA card with a simple log out. You no longer need to reboot. A system tray icon also indicates which GPU is active and you can click on it to switch to the other one".
What makes this a particularly great operating system choice is the long support. Believe it or not, 17.2 will get updates and support through 2019.
So what are you waiting for? It is time to give this awesome operating system a spin. You can download it here. If you are on Linux Mint 17 or 17.1, you can hopefully expect an update in the next few days.