UK government illegally spied on Amnesty International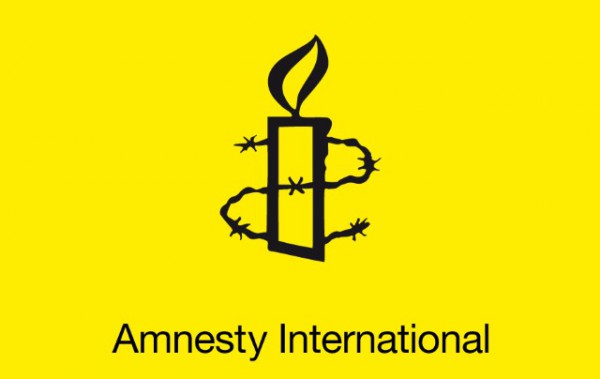 A court has revealed that the UK intelligence agency, GCHQ, illegally spied on human rights organization Amnesty International. It is an allegation that the agency had previously denied, but an email from the Investigatory Powers Tribunal backtracked on a judgement made in June which said no such spying had taken place.
The email was sent to Amnesty International yesterday, and while it conceded that the organization was indeed the subject of surveillance, no explanation has been offered. It is now clear that, for some reason, communications by Amnesty International were illegally intercepted, stored, and examined. What is not clear is when the spying happened, what data was collected and, more importantly, why it happened.
The privacy and surveillance debate brought about by Edward Snowden's revelations have centered around the activities of the NSA. Other agencies have also been implicated in mass surveillance programs -- including the suggestion that the NSA passed information to GCHQ. The revelation that an intelligence agency that has been involved in spying on terrorists and criminals has also been spying on human rights groups will cause concern for many people.
June's ruling accepted the fact that GCHQ had been spying on human rights organizations, but said that the Egyptian Initiative for Personal Rights and the South Africa-based Legal Resources Centre were who had been subject to surveillance. The amended ruling recognizes that it was Amnesty International who had been spied on, not the Egyptian Initiative for Personal Rights.
The group wrote on Twitter:
Errr... UK's surveillance court - IPT- just wrote to us to 'correct an error' turns out UK gov WAS spying on Amnesty International after all

— AmnestyUK Media Team (@NewsFromAmnesty) July 1, 2015
Salil Shetty, Amnesty International's Secretary General, expressed disgust at the actions of GCHQ, said:
It's outrageous that what has been often presented as being the domain of despotic rulers has been done on British soil, by the British government. How can we be expected to carry out our crucial work around the world if human rights defenders and victims of abuse can now credibly believe their confidential correspondence with us is likely to end up in the hands of governments?
Shetty went on to question not only the legitimacy of the surveillance, but also the circumstances in which it was made known:
After 18 months of litigation and all the denials and subterfuge that entailed, we now have confirmation that we were in fact subjected to UK government mass surveillance.

The revelation that the UK government has been spying on Amnesty International highlights the gross inadequacies in the UK's surveillance legislation. If they hadn't stored our communications for longer than they were allowed to, we would never even have known. What's worse, this would have been considered perfectly lawful.
This is an interesting point. The Regulation of Investigatory Powers Act actually permitted GCHQ to spy on Amnesty International. However, the agency then stored the data collected for longer than allowed by law meaning it was obliged to come clean about its activities.
Amnesty International is now calling for an independent inquiry into the reasons behind the surveillance.