Canonical partners with Lenovo to launch Ubuntu-powered ThinkPad L450 laptops in India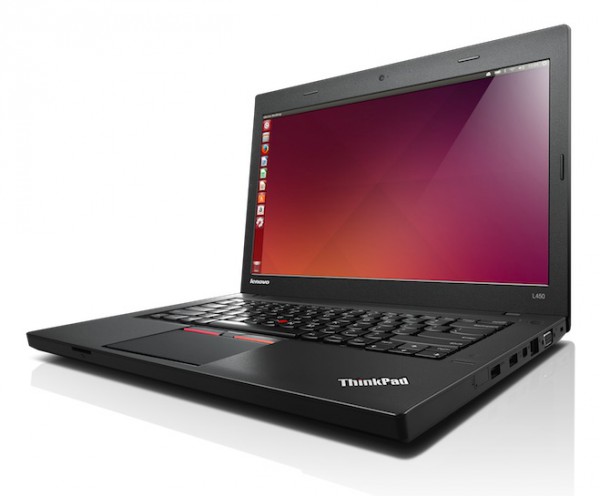 Canonical, the commercial sponsor of Ubuntu, has partnered with computer OEM Lenovo to launch the ThinkPad L450 series running the Linux distro in India. Starting at Rs 40,000, the laptops will be available to purchase from selected commercial resellers and distributors.
As for the specs of the ThinkPad L450 series, users have the choice of Intel Core i3 and i5 processors, paired with AMD Radeon R5 M240 2GB VRAM Intel HD 5500 GPU, 4GB of RAM, and 500GB hard drives. The laptops sport a 14-inch display with HD (1,280 x 720) screen resolution.
The ThinkPads -- touted to be "ultra-thin, light, and mobile" by the companies -- also come with stereo speakers with Dolby Home Theater. On the software side, the series comes preloaded with Ubuntu 14.04 and Lenovo's Doit Apps suite. The companies assure five-year support and maintenance.
While it's a welcome move by Canonical to enter India and sell Ubuntu-powered laptops -- there are plenty of Linux enthusiasts in the country -- the companies may have got the pricing of their laptops a bit wrong.
For an end user who is looking to purchase a new laptop, there are a handful of better options -- more powerful systems with better displays and features -- available in the same price range running Windows or shipping without an operating system.