Mozilla blocks all versions of Flash in Firefox amid growing security concerns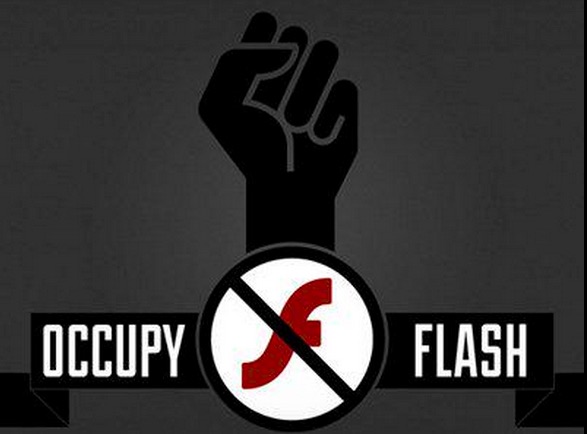 As you may or may not know, Adobe Flash -- a veteran tool required by many modern browsers for video playback -- is riddled with vulnerabilities. The product has a long history of being thrown under the bus for its security incompetence. Such is the case today. Mozilla announces that it is blocking all versions of Flash Player in its browser with its latest update.
Mark Schmidt, the head of the Firefox team at Mozilla notes that the company is disabling Adobe Flash by default in the browser. The block is accompanied by an image showing a raised fist and the phrase "Occupy Flash". Users who wish to enable Flash can do so by flipping switches in the settings menu, however.
Last week, security firms warned users about a major vulnerability in all versions of Flash for Mac and Windows clients. The revelation came in the aftermath of a mega security breach at the notorious Hacking Team. Adobe acknowledged the vulnerability and has since provided a patch to fix it. But another vulnerability was discovered soon after.
This is not the first time Adobe Flash has found itself in the limelight for its wrongdoings. Last week Facebook's new chief security officer announced that he wants to "set a date to kill Flash for once and all". But we can go back further than that. In 2010, Steve Jobs wrote an open letter explaining Apple's growing concern with Flash.
But somehow, due to its vast presence and a number of products relying on it, Flash has managed to dodge all bullets. However, it seems the nadir for Flash is imminent. Earlier this year, YouTube dropped support for Flash. Furthermore, Chrome has begun to intelligently pause instances of Flash video on its pages.