Indian smartphone vendor Lava Mobiles confirms it will be launching an Android One smartphone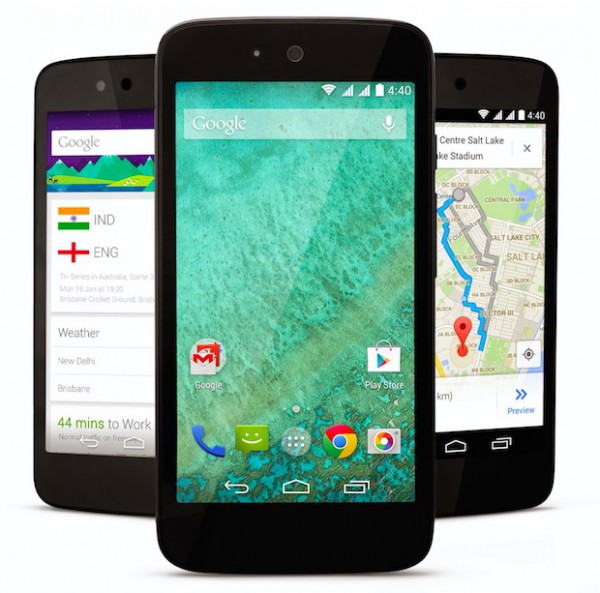 Google has partnered with Indian smartphone vendor Lava Mobiles to work on a new Android One handset. The companies will be launching the phone in a few days, a spokesperson for Lava Mobiles confirms to BetaNews. The mobile maker hasn't finalized the launch date yet, but notes that it will be sending out the press invites in a couple of days.
The companies have been working on version 2.0 of the Android One program, as per an earlier report on The Economic Times. The report noted that the two companies will be launching the phone at a media invite on July 14. A spokesperson of Lava Mobiles tells us that they had to postpone the event.
As per The Economic Times' report, the new Android One handset will usher in a number of changes. According to it, Google and Lava have worked together to not only design the phone but also take full authority over manufacturing it, getting the Chinese channels out of the equation.
For the first batch of Android One handsets, Google had to rely on Chinese original devices makers (ODMs) and hence lose some control over the hardware. This time around, Lava and Google have worked together to make the phone.
As for the specification, the new Android One handset is said to have a 5-inch FHD display. Other features, as per the report, include a high-end MediaTek processor coupled with 2GB of RAM. The phone is slated to be priced at Rs 12,000 ($200). Lava Mobiles didn't verify the specs to us, however. "We don't comment on speculation and market rumors", the spokesperson told BetaNews on a phone conversation.
Earlier this month Google partnered with Pakistani smartphone manufacturer QMobile to debut its low-affair handset called QMobile A1 in the country.
Announced at the I/O developer conference last year, Android One is Google's attempt to improve the user experience in the low-echelon smartphone segment. The company partnered with several smartphone manufacturers including Micromax, and Spice to provide them with design guidelines to manufacture $100 smartphones.
These smartphones run stock Android version and receive updates directly from the Mountain View-based company. This is a crucial factor, as low-end handsets hardly ever receive updates, and typically all Android handsets get updates from their respective OEMs -- delaying the process.
Micromax, Karbonn Mobiles, and Spice launched the first wave of Android One smartphones in India in September last year. Since then, Google has debuted the project in Bangladesh, Nepal, Indonesia, Philippines, Sri Lanka, and several other South Asian countries.