Google Maps 'Your Timeline' is a creepy reminder that you are being tracked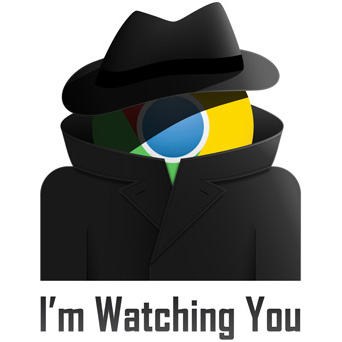 Google is everywhere, you cannot run and you cannot hide. Well, maybe I am being a bit dramatic, but if you use Android or any of Google's services, it is compiling data to track your actions and behaviors. The search giant may know your favorite restaurants, sexual tastes, plus home and work locations too.
If you use Google Maps and location services, the search giant is even tracking your movements. While that can lead to powering some useful solutions, it is also creepy as hell. Today, Google announces "Your Timeline", which is a tool for Android and desktop that shows you all the places you have been. While it is sort of cool, it is also a reminder that Google is watching you.
"Have you ever wanted a way to easily remember all the places you've been -- whether it's a museum you visited during your last vacation or that fun bar you stumbled upon a few months ago? Well, starting today, Google Maps can help. We're gradually rolling out Your Timeline, a useful way to remember and view the places you've been on a given day, month or year. Your Timeline allows you to visualize your real-world routines, easily see the trips you've taken and get a glimpse of the places where you spend your time. And if you use Google Photos, we'll show the photos you took when viewing a specific day, to help resurface your memories", says Gerard Sanz, Product Manager, Google.
Sanz further explains, "Your Timeline is private and visible only to you; and you control the locations you choose to keep. This means you can easily delete a day or your full history at any time. You can edit any place that appears in Your Timeline, including removing a specific location or giving a frequented spot a private name like -- Mom's House or My Favorite Running Spot. This spot will then appear right in Google Maps when you're logged in".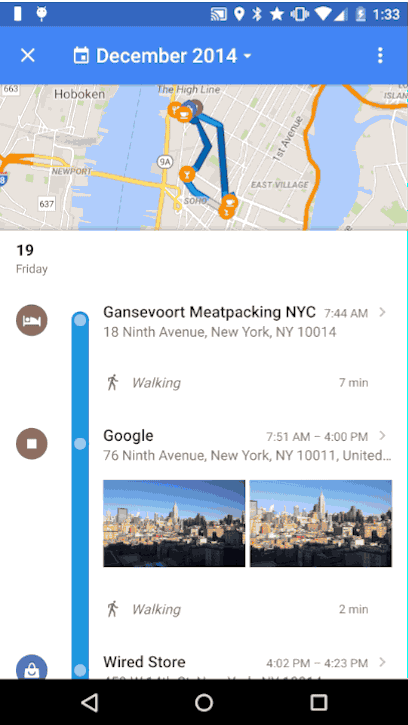 While I can see value in this for family vacations and memorable road trips, I am sure there are locations you do not want to be reminded of. For example, Google could remind you of your trip to the urologist for a prostate exam, the restaurant where your girlfriend dumped you, or the outing to the mortuary for a family member's funeral. Sure, you can delete those locations, but only after the painful memories and emotions come flooding over you.
Quite frankly, I am surprised that Google wants to bring attention to its creepy behaviors. This new tool could actually make privacy-ignorant people aware of how Google tracks them and wisely convince them to opt out of location history tracking. Maybe that is a good thing.
Do you find it creepy that Google is tracking and compiling lists of the locations you visit? Tell me in the comments.