Acer Aspire One Cloudbook is a Windows 10-powered Chromebook killer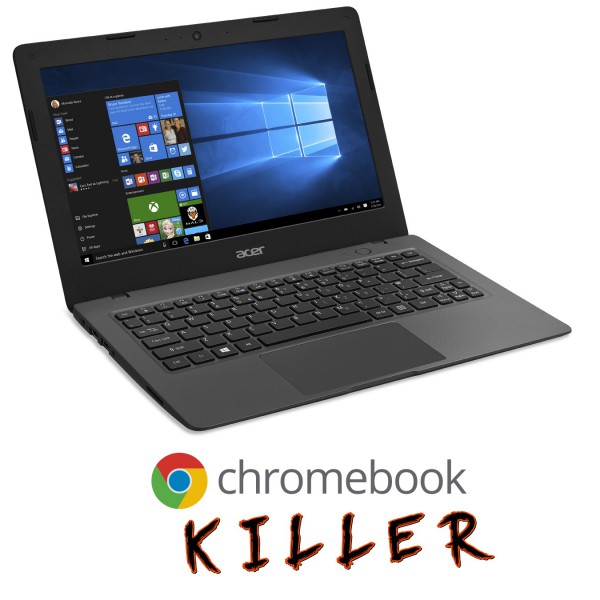 When Google's Chromebooks came onto the retail scene, consumers were dubious, and rightfully so. After all, for the most part, the operating system appeared to be nothing more than a web browser. While Chrome OS is actually a full-fledged Linux distribution, the focus is on the web browser, so consumers aren't far off -- perception is everything.
While Chromebooks can be a great option for people with limited computing needs, Windows 10 offers so many more possibilities. Despite limitations, what kept Chromebooks semi-popular, was the low cost. Unfortunately for Google, that benefit is short-lived. Today, Acer announces its Aspire One Cloudbook line. With super-low prices and Windows 10 Home, these are sure to be wildly popular; consumers may forget about Chromebooks altogether.
"The Aspire One Cloudbook 11 and 14 come with a 1-year subscription of Office 365 Personal and up to 1TB OneDrive online storage, making it ready to use out of the box. Acer's cloud-enabled abApps, including abPhoto, abMusic, abDocs, and abFiles, allow consumers to easily sync their files and documents with their smartphones or tablets, all securely and privately in their own personal cloud. Dual digital microphones with enhanced digital signal processing (DSP) that cancel background noise ensure online calls are heard loud and clear, while also allowing a smooth experience for Cortana, Microsoft's personal digital assistant", says Acer.
The value-focused manufacturer explains, "the highly-portable Aspire One Cloudbook Series packs everything into a beautiful, clean, and fan-less design just .70 inches (17.9mm) thin; the 11-inch model is just 2.54 lbs. (1.15kg) light and the 14-inch weighs in at only 3.5 lbs. (1.6kg). Sporting a mineral gray cover with a dotted textile pattern that provides good tactile feedback, these notebooks offer full-sized HDMI, USB3.0, USB2.0, and SD Card ports to eliminate the need for additional adapters. A full-sized chiclet keyboard and large touchpad supporting Windows 10 gestures provide a comfortable typing and navigation experience"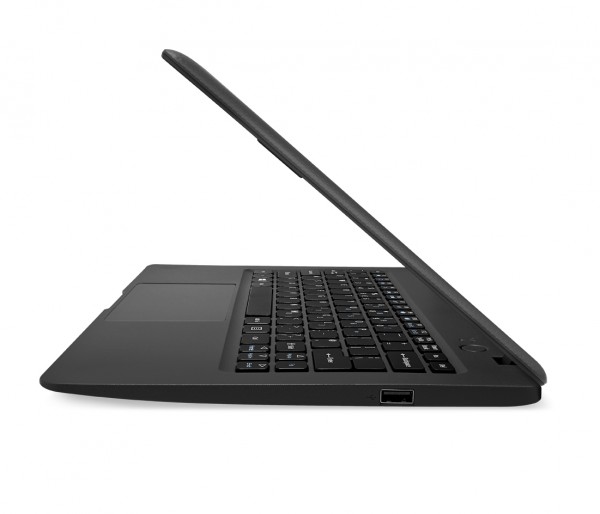 Acer shares the specs and pricing below.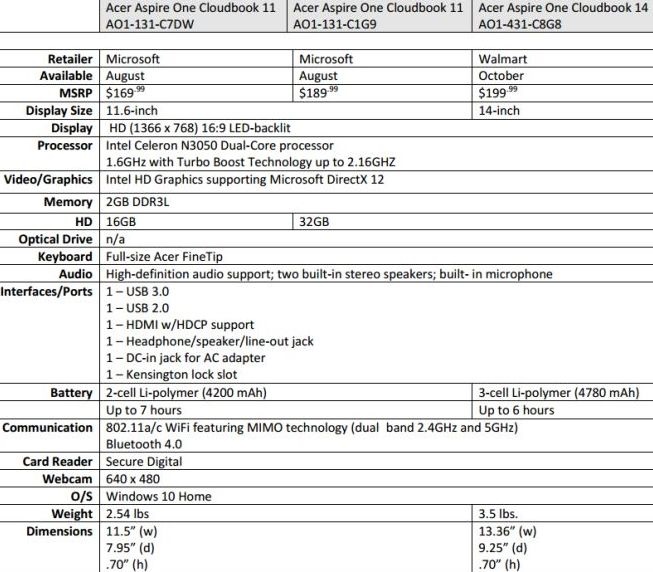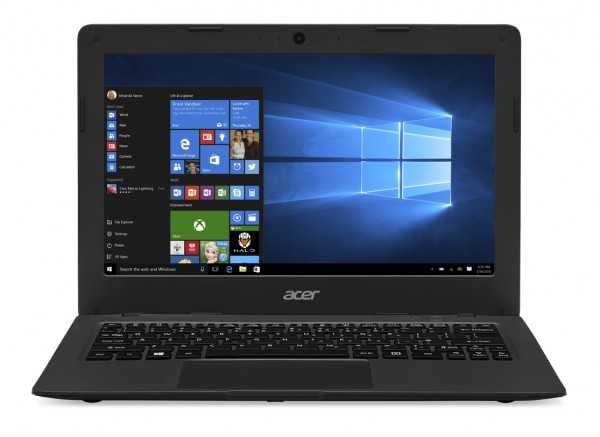 As you can see, these are hardly top-of-the-line machines, but they don't have to be. Whether for education or average home use, the specs are more than enough for many. True, you cannot use these Cloudbooks for hardcore gaming or Adobe Photoshop, but with prices under $200, that should not be expected.
Where do I see this being used? The 11 inch models can be great choices for students of all ages -- even into college. At these prices, your kids breaking it is an easier pill to swallow than a more expensive option. They would even be great companion machines for those of us with desktops or larger laptops.
The 14 inch option, however, could be an actual desktop replacement. It would be the perfect laptop for a family on a budget. While the 2GB of RAM found in all of these machines is a bit on the low side, I find Windows 10 to be quite nimble with it. Upgradeability remains to be seen, but I wouldn't hold my breath on adding memory or swapping the SSD.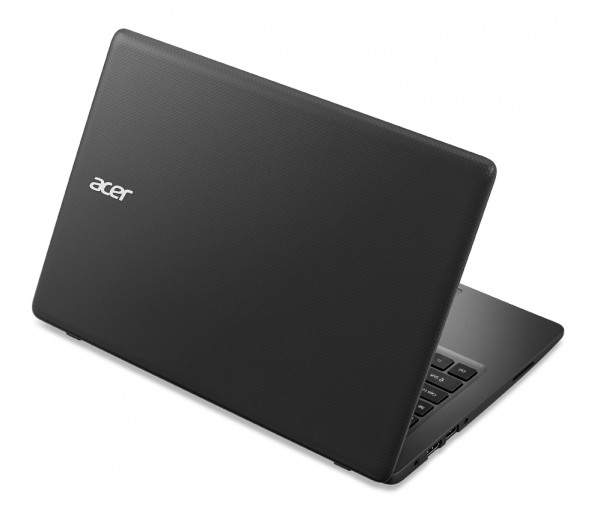 With a full-sized keyboard and a rather large trackpad, Acer may have winners on its hands. Quite frankly, I expect these svelte and affordable laptops to be extremely popular -- especially with the back-to-school crowd.
Which model will you be buying? Tell me in the comments.
Photo Credit: MidnightBoheme/Shutterstock