Opera 31 unveils redesigned Discover service, tweaks sync options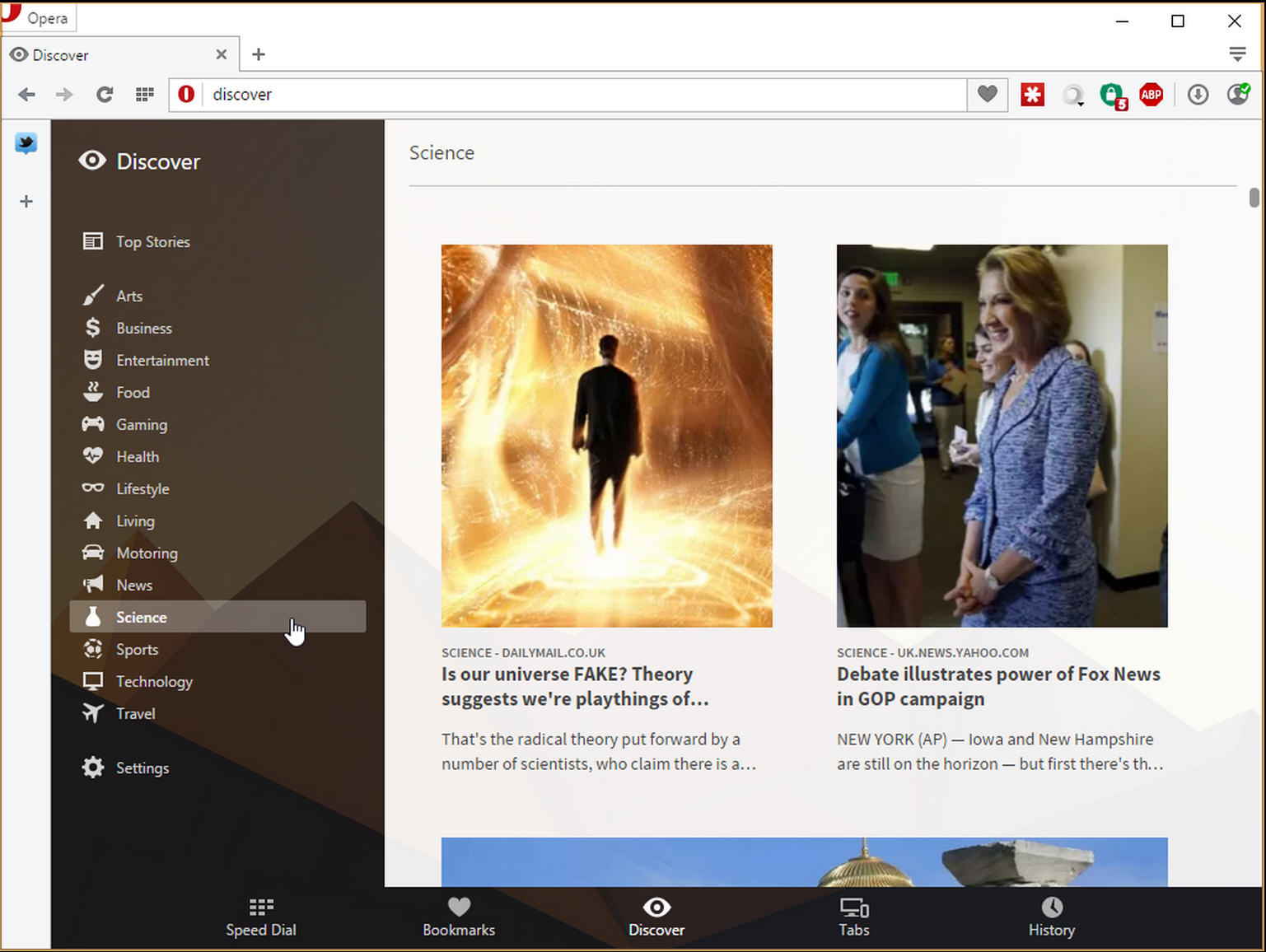 Opera Software has unveiled Opera 31 FINAL, a new stable release of its desktop browser for Windows, Mac and Linux.
After the excitement of three major new features in version 30, Opera 31 is a bit of a damp squib. Only two relatively minor new features make their bow in this latest release: a redesigned Discover feature and improved sync capabilities.
Opera 31's most noticeable change is its redesigned Discover section. The most significant improvement here is the implementation of a left-hand sidebar that makes it easy for users to switch sections when browsing for stories to read.
The sidebar also provides one-click access to Top Stories and Settings, whereby users can customise the feature by country and language, plus choose which categories are eligible to put forward potential top stories. The Settings section has also been redesigned to make all available options accessible from a single screen.
The new look can also be found in the program's online Help pages (accessible via the [F1] key), with the left-hand sidebar making it easy to browse by section.
Version 31 also extends the browser's sync feature to also include typed history. Users can disable this – and other individual sync features -- by typing browser://flags/#sync-history into the browser Address bar.
Version 31 also switches on the recently implemented start-up improvement features by default -- these help speed up program launch under certain conditions, such as on PCs with slow hard drives.
Opera FINAL 31 is available now as a freeware download for Windows, Mac, Android and 64-bit Linux users. Also available are Opera Mini for Android, which recently added support for Facebook notifications, and Opera Mini for iOS 10.2, which added Night Mode for late-night browsing.