KaOS 2015.08 Linux distribution available now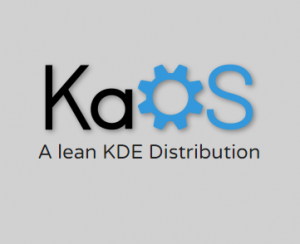 Whether or not you are a KDE desktop environment user, you should have an interest in the project. In other words, whether you prefer GNOME, Xfce or something else, KDE's success is good for the overall Linux community.
While Kubuntu is probably the most popular distro based on KDE, there are many others. One of the he most exciting such operating systems, KaOS, announces a new 2015.08 ISO that is available now. If you haven't tried the OS before, I suggest you give it a try -- you may come away impressed.
"It is with great pleasure to present to you the 2015.08 ISO. This ISO brings a long list of wonderful improvements to all of KDE. Biggest part undoubtedly is the first time to have the option to run Plasma 5 in a Wayland session. It still is in an early stage so kwin_x11 is of course the default still", says the KaOS team.
The team further says, "this ISO brings all the latest of Plasma 5 (Frameworks 5.13.0, Plasma 5.4RC) and KDE Applications 15.07.90. All build on Qt 5.5.0. Plasma-volume-control is now part of the Plasma 5 group, renamed to Plasma-pa (for sound plasmoid). Many more applications are now fully ported to Qt5/Frameworks 5, examples of the recent ports are Megaglest, Tellico, KMahjongg, lmms, smb4k, qmmp, Basket and Lyx".
KaOS' Pacman frontend, Octopi, gets a very useful update. Now, when installing packages, you can more easily click to view dependencies. The entire Octopi experience should be easier for beginners to understand.
The KaOS Team shares the following serious known issues.
If you want to use a GPT partition table on a BIOS system, make sure to set it up following this Guide, the installer's partitioner can only handle GPT correctly for UEFI
Installing on RAID, LVM, LUKS is currently not possible
If you are OK with those issues and want to download, you can do so here. If you give it a try, tell me how you like it in the comments below.