Amazon brings new tricks to Echo, rebrands app name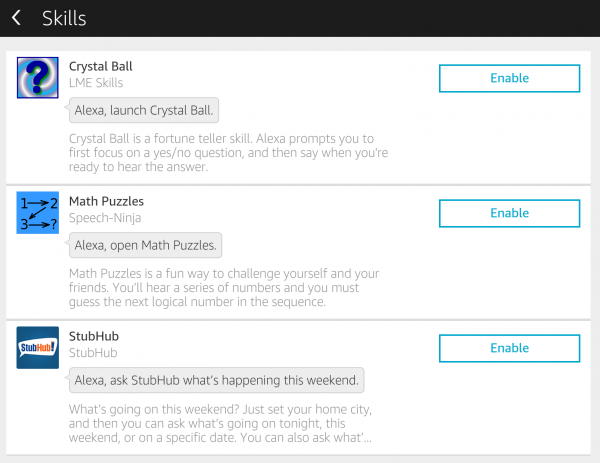 If you haven't yet tried out Amazon Echo then you're in for an... ah... experience. It works quite well most of the time. Response speed is amazing. It can become temperamental when you branch out into other aspects like home automation, although to be fair I think that's the fault of the hub more so than Echo.
You'll also need to get past the fact that Amazon is listening to what you say, not to mention that you look a bit like a crazy person talking to an imaginary friend.
Today the retailer has, rather quietly, rebranded Echo's app. The device is still Echo, but the app is now called Amazon Alexa. It takes a moment to find it, as it has suddenly jumped to the A section of your apps. Honestly, it's a better name, as that's the actual name you use to address the device.
The company has also added some new tricks. You can interact with the Crystal Ball which is exactly what it sounds like -- it's a fortune teller. There are Math Puzzles now, and you can even check out events from StubHub.
All three are available now, right from the app. You'll just have to look for the app again after the rebranding.