Amazon Underground offers a way to get over $10,000 worth of Android apps and games entirely free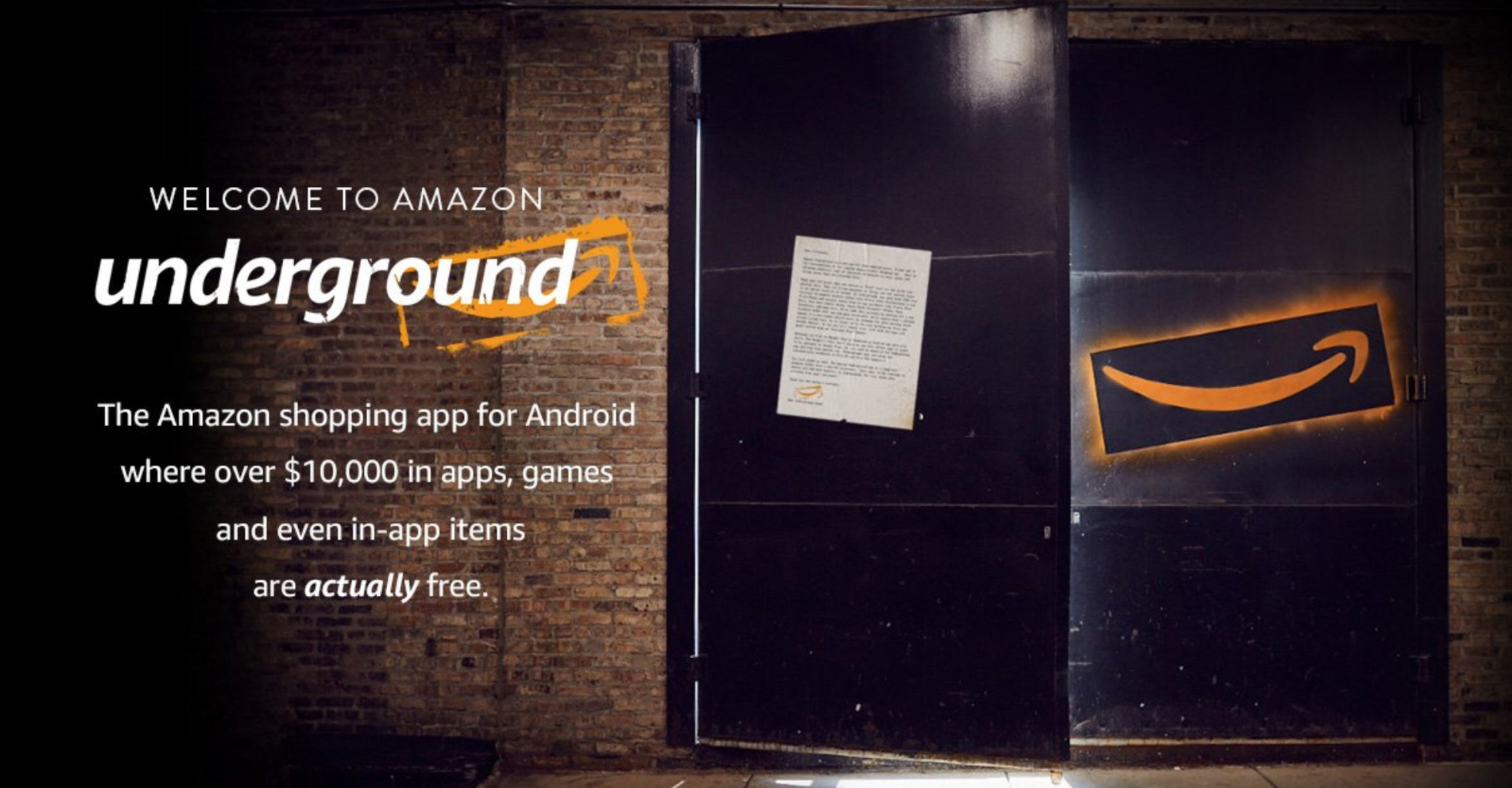 Why pay for something when you can get it for free? Provided free, really is free of course (so many "free" things these days come with hidden costs). If you're an Android user you'll want to sit up and pay attention to a new app from Amazon which provides a way to get your hands on all of the apps and games that are actually available for free throughout the Amazon Appstore.
Better still, while the apps and games offered might include in-app purchases in other stores, in Amazon Underground, everything is entirely free. Find an app you like and you'll pay nothing for it, ever.
You can view details of Amazon Underground here, and also download the app. Like the Amazon Appstore itself, Amazon Underground isn't available on Google Play. You can get the app by visiting amazon.com/underground from your Android Phone, or by entering your email address here. You can install it and make use of the savings on any Android device.
Amazon Underground is available in the USA, UK, France and Germany.
The full information from Amazon is as follows
Dear Customers.

Amazon Underground is a new app for your Android phone. It has all of the functionality of our regular Amazon mobile shopping app... plus an exciting addition: over ten thousand dollars in apps, games and in-app items that are actually free.

Many apps and games that are marked as "free" turn out not to be completely free. They use in-app payments to charge you for special items or to unlock features or levels. In Underground. you will find 100% free versions of popular premium titles like OfficeSuite Professional 8, Goat Simulator, and PhotoSuite 4 and popular titles with in-app purchases like Frozen Free Fall, Star Wars Rebels: Recon Missions, Angry Birds Slingshot Stella, Looney Tunes Dash! and many more. We've made this possible by working out a new business model with app and game developers: we're paying them a certain amount on a per-minute played basis in exchange for them waiving their normal in-app fees. To be clear, we're the ones picking up those per-minute charges so for you it's simply free. Just look for apps and games marked with an "Actually Free" banner.

Normally you'd go to Google Play to download an Android app onto your phone. But Google's rules don't allow an app that offers apps or games to be included in Google Play. So, you need to download the Underground app directly from Amazon.com. (Underground apps and games are automatically available on Fire HD and Fire HDX tablets.)

One last point on this. The Amazon Underground app is a long-term program rather than a one-off promotion. Over time, we'll continue to invent and add more benefits to Underground. For now, enjoy some actually free apps and games!

Thank you for being a customer.

(The Underground team)