Lenovo Chromebook 100S is beautiful and affordable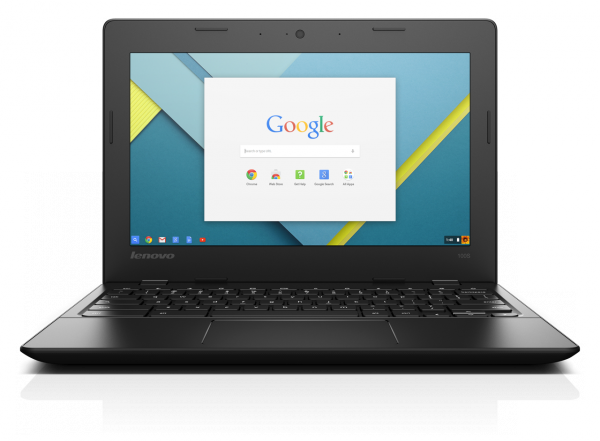 Chrome OS is a wonderful operating system for what it is. Guess what? You can be a fan of Windows or OS X and still embrace Google's browser-focused Chromebooks. Sometimes you will be doing all of your computing in the web browser, such as email, social media, and web surfing. For that, a Chromebook might be the best tool for the job.
Choosing a model can be difficult, however. Why do I say that? Well, there are more duds than winners. Too often manufacturers release chintzy Chromebooks with poor specs or terrible build quality. Lenovo is hoping to change that with the upcoming 11.6 inch Chromebook 100S.
"For those times when you just want to get on the web quickly to answer emails or look something up, the Lenovo Chromebook 100S arrives at $179, Lenovo's most affordable Chromebook ever. The Chromebook 100S is intended for simplicity of use with a the small-and-light form factor at a mere 2.6-lbs. and 11.6 inch high definition display", says Lenovo.
The manufacturer further explains, "the Intel Intel BayTrail-M processor ups the ante in terms of horsepower handling multiple audio and video streams with aplomb and while great for anyone on a budget the system maintains a solid durable construction that protects against dents, bumps and scratches. There's a beautiful simplicity there, especially since the web browser monopolizes so much of what most people do day-to-day on their PC".
The Intel Celeron N2840 Processor should be more than enough for Chrome OS. Lenovo is offering 2GB and 4GB RAM options, and I would strongly suggest going for the latter. Google's operating system runs best with 4GB or more.
The Lenovo Chromebook 100S will launch in October with a starting price of $179. Will you buy one? Check out the full specs below and tell me in the comments.