Barnes and Noble announces Samsung Galaxy Tab S2 NOOK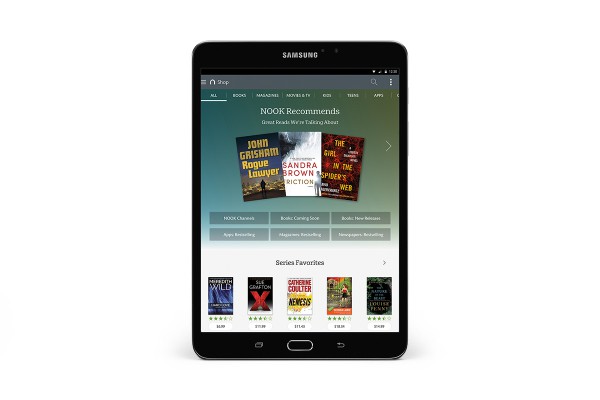 Paper books are archaic -- e-readers and tablets are the proper way to read nowadays. They are more convenient for traveling, helpful for nighttime reading, and most importantly, don't take up room. Both public and in-home libraries are a waste of space.
Today, Barnes and Noble announces its newest tablet-based reader, the Samsung Galaxy Tab S2 NOOK. Unlike Amazon's Kindle Fire Android tablets which are designed in-house and don't have access to Google Play, B&N partners with Samsung for the hardware while giving access to Google's app store. In other words, it is a proper Android tablet with a B&N experience baked in. I like it.
"All NOOK devices come with free lifetime in-store support. NOOK customers can visit any of Barnes & Noble's nearly 650 stores across the country for complimentary, personal support, including help setting up their NOOK device and organizing their library. While in-store, customers can speak with any of the company's expert booksellers, access free Wi-Fi and enjoy the popular Read In Store program, which allows guests to read any book free for up to one hour per day. Customers can also take advantage of a full calendar of popular NOOK events, including NOOK Night workshops, family Storytimes, book discussion groups and author signings", says Barnes and Noble.
The company further explains that it will offer "all customers who purchase a new Samsung Galaxy Tab S2 NOOK to choose complimentary NOOK content including: three books from a selection of 20 great titles featuring favorites such as The Gravedigger's Daughter by Joyce Carol Oates, Think Big, Act Bigger by Jeffrey Hayzlett and On A Night Like This by Barbara Freethy, and three magazines from a selection of more than 25 popular publications such as Cosmopolitan, Esquire and Food Network Magazine. Customers will also receive a $5 credit to help them get started as they explore the expansive NOOK Store through this promotion that runs through the end of the year".
So yes, this is basically a normal 8-inch Samsung Galaxy Tab S2 with added Barnes and Noble apps, and offers. You know what? That is OK. The company is trying to sell its experience -- not hardware. In other words, the hardware is secondary to the reading and media.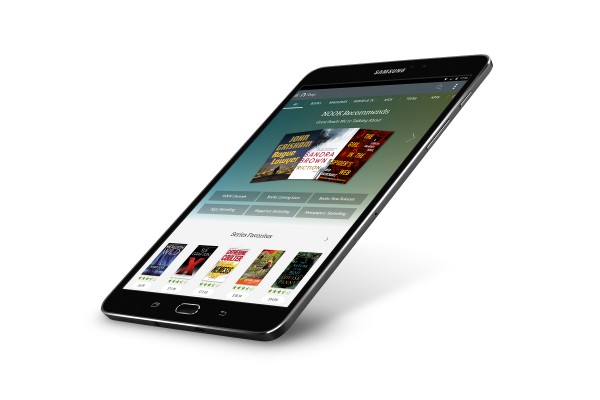 Lifetime in-store support is much appreciated for people that are not technically savvy. I would be comfortable giving this as a gift to a family member, as I wouldn't have to be their personal help desk. I would tell them to go to the local Barnes and Noble instead.
When Barnes and Noble customers tire of reading, they can use this NOOK as a normal tablet to play games, surf the web or listen to music. For all of these things, the hardware is quite up to the task, with an octa-core processor and Super AMOLED screen. You can even expand memory with micro SD and that is awesome.
If you are interested, you can buy it here now for a reasonable $399 with free shipping. If you are a registered B&N member, you get 10 percent off. Very cool.
Will you buy it? Tell me in the comments.