Insanity! Get Nexus 6 for $350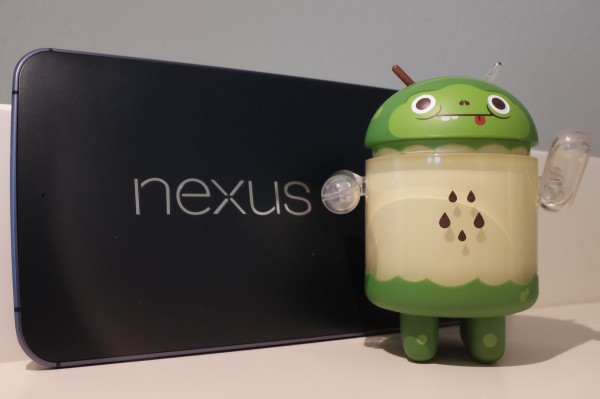 What the frak? Is it because of the presumed, imminent launch of Apple's successor to iPhone 6 or 6 Plus? Are rumors about Google launching new Nexus devices near month's end true -- and it's better to clear out excess inventory now? Or is Amazon being Labor Day weekend Amazon?
Motorola-made, Google-branded Nexus 6 is on big sale today from the retailer's U.S. store. Last night, I oogled at the phablet for $499.99, which already was a hefty discount. This morning I rolled out of bed to see $349.99. Both prices are for the 32GB model. Double the memory and pay $399.99. Yesterday: $549.99. Surely the price and supply can't last. That's helluva good deal -- and for both colors: Cloud White and Midnight Blue.
The official prices for the phablets: $649 (32GB) and $699 (64GB). But Google and Motorola have been running sales comparable to Amazon's pricing yesterday: $150 off. Today, that's doubled to $300. Over at Verizon, Nexus 6 is $648 paid up front or interest-free installments over 24 months. Supporting the inventory-clearing idea, I can't find new N6 at T-Mobile -- just the preowned 32 gigger for $499.99.
I had been looking for Nexus 6 to test Google's Project Fi. My sister bought my phablet two months ago, when I got iPhone 6 Plus to test iOS 9, and N6 is the only device currently supported on the cellular service. What the hell. I ordered the Midnight Blue for free one-day delivery.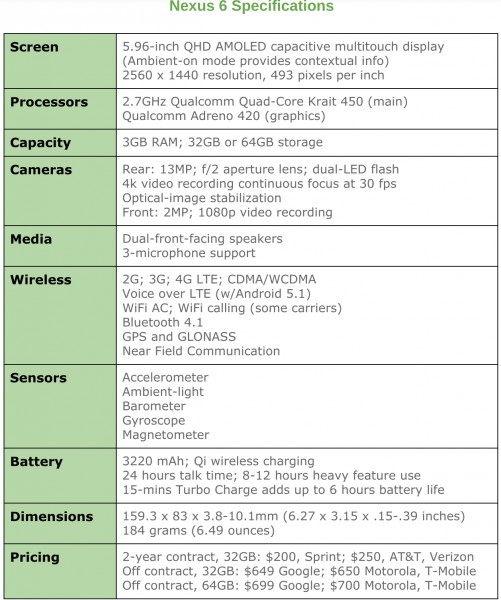 We don't make a habit of linking to retailers' sales pages, but this one warrants exception for Labor Day shoppers:
The phablet in both colors is unlocked and will work with any U.S. carrier, including Verizon.
Photo Credit: Joe Wilcox