Leaked image shows new Nexus 5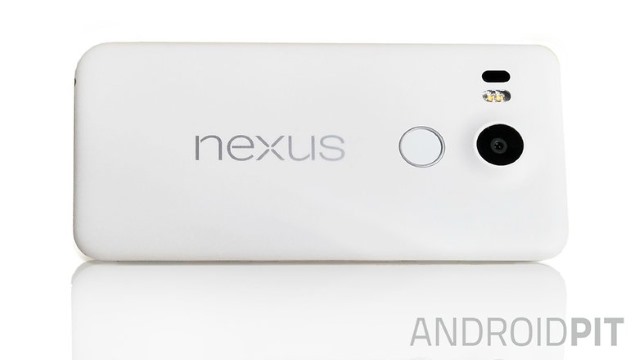 If you've been wondering what LG's new Nexus 5 -- expected to be launched at an event 29 September -- looks like, wonder no more. We've already seen one leaked image purporting to show the device, and now we have another one to add to the pot.
This one is a particularly clear shot, and its quality means it's hard not to think that this is an official photo. Of course, this has not come from Google or LG -- at least neither have said as much -- but Android site AndroidPIT has obtained an image from a trusted source.
In line with previous leaks, the AndroidPIT photo shows the phone with a fingerprint reader beneath the camera lens. The camera itself is a protruding affair, and the handset is shown in white -- we don't yet know for sure whether there will be other color options available.
With the recently-confirmed Android 6.0 Marshmallow, we should expect to see the new Nexus 5 launch with the latest version of Google's mobile operating system installed later in the month. The LG-manufactured handset is believed to be a 5.2-inch device featuring a Snapdragon 808 CPU, 3 GB of RAM, and a 2,700 mAh battery.
At the event on 29 September, we should also see a 5.7-inch device manufactured by Huawei, and it is thought that pricing might be lower than previous Nexus handsets due to a plastic construction.
Photo credit: AndroidPIT