iPad Pro is DOA in the Enterprise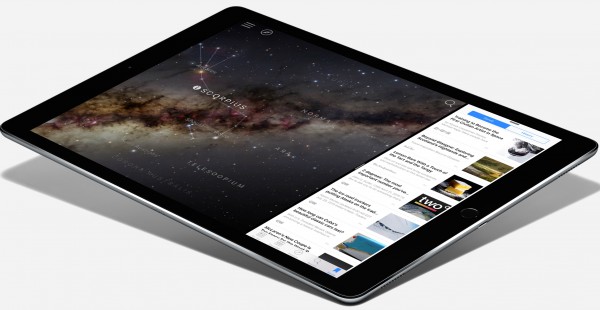 Even before Apple officially unveiled its new "professional" grade tablet, the seeds of its demise were being sown. The culprit? None other than arch-rival Microsoft which, by partnering with Hewlett Packard and Dell to distribute and support its Surface Pro line of products, essentially locking-down the enterprise tablet market once and for all.
Some were confused by the recent announcement that these two PC industry stalwarts would agree to resell Microsoft hardware, at least in the enterprise. After all, both HP and Dell produce products designed to compete with Microsoft's Surface lineup. By adding the Surface Pro 3 (and eventually, Surface Pro 4) to their catalogs, they seemingly risk cannibalizing their own device sales.
What the above line of reasoning fails to take into account is the services and support part of the sales equation. PC OEMs like HP and Dell compete in a cutthroat, low-margin business where hardware has become a loss-leader for more lucrative service and support contracts. So, when Dell sends an RFQ response to "XYZ Corp" for a lot of 10,000 Latitude laptops, they're not just pitching the base hardware. With a sale of this scale they're also typically negotiating SLAs for things like rapid repair depot service, custom configuration management, and in extreme cases, full time on-site technical support staffing.
It's these service and support "extras" that create the bulk of the profits from the sale. So whether HP is wrapping these services around an HP-branded device or one from Microsoft, the net margins remain relatively unchanged (and you can be sure both vendors are getting Surface product at a steep wholesale discount).
In the dog-eat-dog world of commodity PC hardware sales, there's simply no room for pride.
Meanwhile, Microsoft has just legitimized Surface Pro in the eyes of major IT decision makers. By bundling the popular-yet-still-unproven Surface line with the time-tested services and support organizations of two leading PC hardware OEMs, Microsoft inherits some much needed "street cred" in enterprise circles while avoiding the hassle of constructing its own, comprehensive hardware services and support infrastructure.
So it's a win-win-win for all parties involved (Accenture is also on board to add consulting heft), and it leaves Apple in the unenviable position of having to pitch its new iPad Pro into an increasingly hostile corporate environment. It was one thing to compare Apple and Microsoft offerings when neither had a compelling service and support story. However, with its new partnerships with HP and Dell, Microsoft has distanced itself from Apple and positioned Surface Pro as the logical choice at a critical point in the evolution of enterprise client computing.
Bottom Line: By partnering with HP and Dell, Microsoft has once again changed the game. Instead of playing catch-up to the iPad in the enterprise, the company has repositioned its Surface Pro line as the safer, more logical choice for organizations in search of a professional-grade tablet solution. Apple will be hard pressed to match Microsoft's new found enterprise bona fides, and this will severely undermine its pitch for the iPad Pro.