The rumors were true -- Apple iPad Pro is real and priced from $799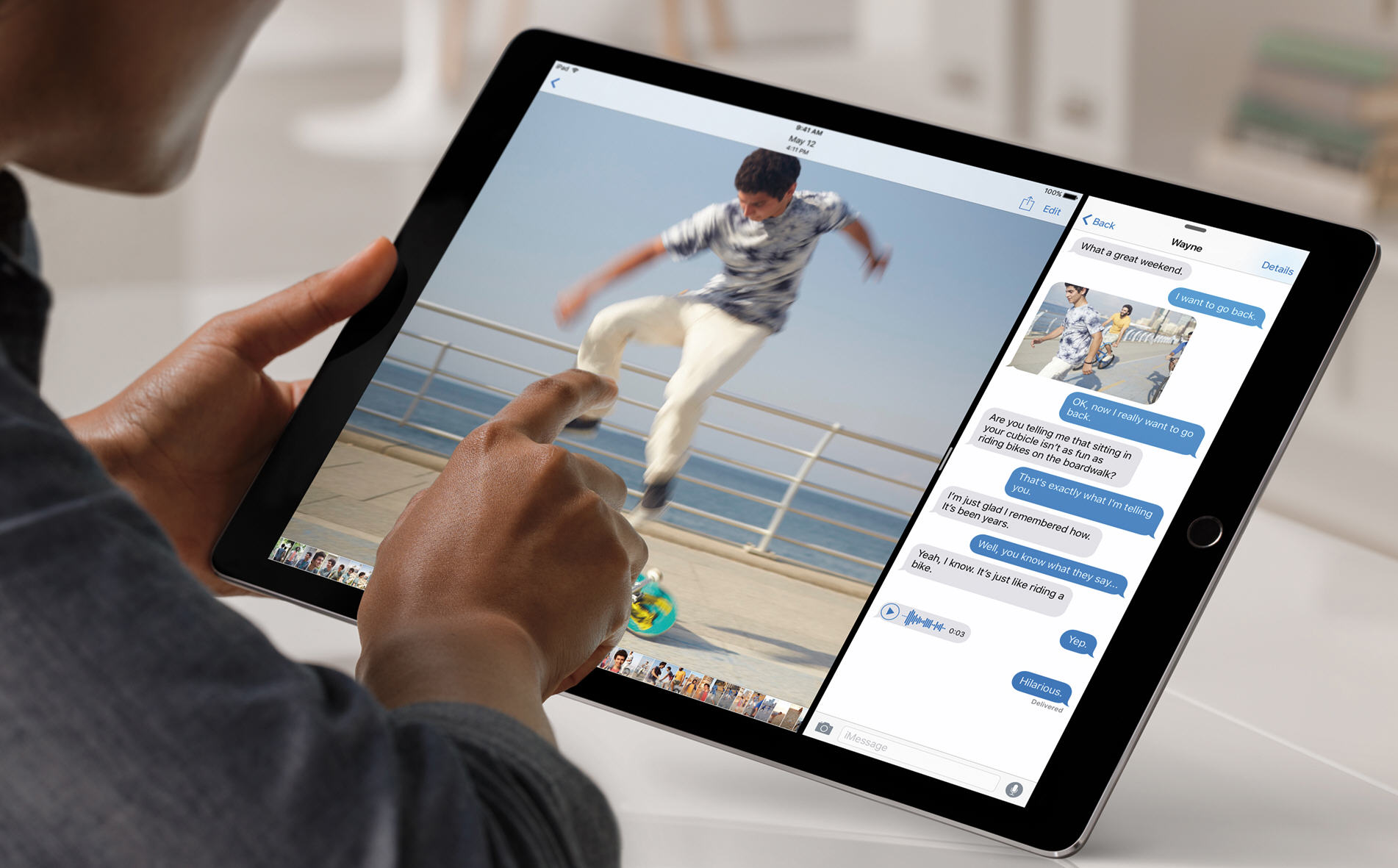 There have been rumors of a super-sized iPad for ages now, but at today's Apple event Tim Cook finally took the wraps off the iPad Pro -- the most advanced (and largest) iPad ever.
It's a sizable tablet -- 12.9 inches on the diagonal. Cleverly the width of the iPad Pro is exactly the same as the height of the iPad Air, which will allow you to run iPad apps with space to spare. Handy since iOS 9 allows for multi-tasking.
The screen is 2,732 x 2,048 pixels and 5.6 million pixels, which is more than a Retina MacBook Pro.
The iPad Pro, which weighs 1.57 pounds and is 6.9mm thick (just 0.8 mm thicker than the iPad Air 2), is powered by Apple's latest SoC (system on a chip), the third-gen 64-bit A9X. This has double the memory bandwidth and graphics performance as in last year's iPad Air 2's A8X. Apple claims that the iPad Pro is faster than 80 percent of the portable PCs which shipped in the past year, an impressive claim.
The iPad Pro features a 8MP pixel front and Facetime rear camera, four speakers (two at the top and two at the bottom). There's a Lightning port, a headphone jack, side buttons, TouchID, Bluetooth and Wi-Fi. And because this is a "Pro" device there will be a cellular model with LTE.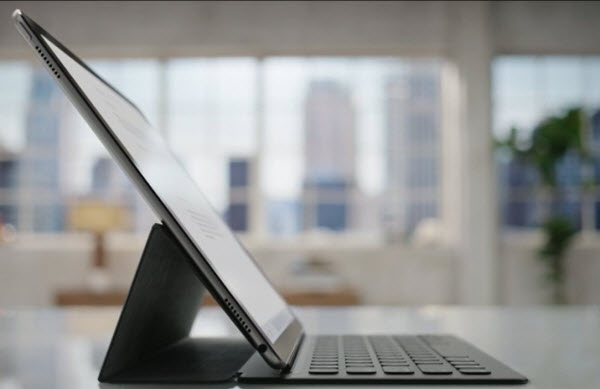 To go with the iPad Pro Apple has designed some peripherals -- a keyboard, which functions like a case (Apple obviously liked the look of Surface Pro 3's touch keyboard) and a stylus called the Apple Pencil (yes, really).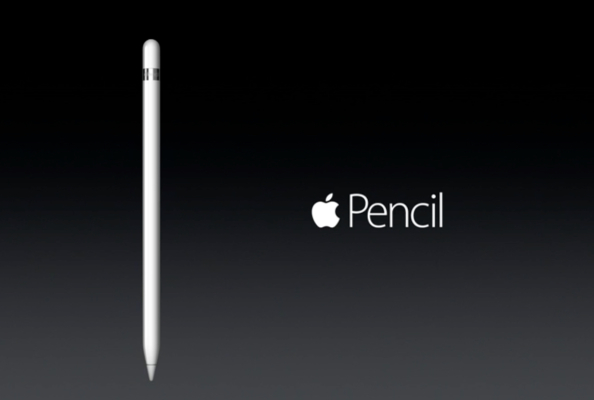 To sell the appeal of the iPad Pro Apple invited both Microsoft and Adobe on stage, which was a genius move.
The new tablet comes in three finishes -- silver, gold and space gray. As for pricing, the 32 GB model will set you back $799, the 128 GB version is $949 and the 128 GB version with Wi-Fi and Cellular is $1079. The extras are $169 for the keyboard, and $99 for the Pencil.
The iPad Pro will be available to buy from November.