AppleCare+ price increases 30 percent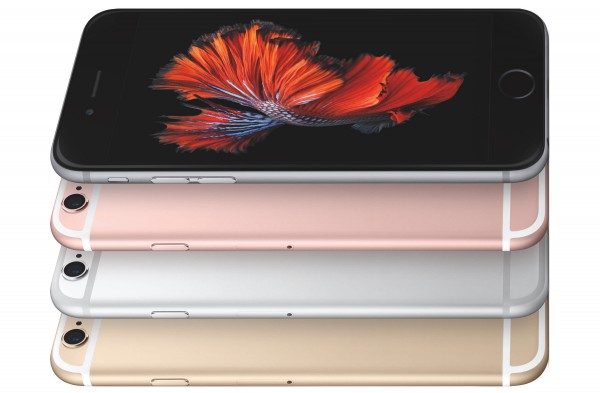 I haven't paid much attention to Apple's newest price-gouging tactics. But it's after Midnight here on the West Coast and preorders are now underway for iPhone 6s and 6s Plus. So I decided to take a progress peak. A year ago, I rushed to get the 6. This upgrade cycle, my interest is zero.
I am not mooning over 3D Touch, although I would gladly moon Apple for such nonsense. Synchronization was the connected device age's first killer app. Touch was second. But the finger is an anachronism compared to voice. Touchless is the next big thing. While Apple brew hoos about smarter Siri, touch gets greater emphasis for this release cycle. I can't blame Apple in a way. Siri still sucks.
So-o-o, peaking at the online preorders, I see a couple things worth calling out. Observation One: Last year, Apple servers choked under the demand. The online store froze right as the clock passed 12. Everything looks good today, which makes me wonder: Is there no stampede, or has Apple increased its server load to handle the capacity?
Observation two, and I didn't see this one coming: Apple raised AppleCare+ from $99 to $129. What the frak? Replacement cost is higher, too. The plan extends the normal warranty to two years and provides damage protection. Device replacement was, and remains, for iPhone 6 and 6 Plus: $79 up to two instances. But you'll pay $99 for the newer models.
The AppleCare+ price hike fits in with colleague Mark Wilson's explanation that the "iPhone Upgrade Program screws Apple junkies". The original headline used the F word, which the editor on duty nixed pretty quickly. I'm using the "F" word in my head while looking over the price hanky panky. So I appreciate Mark's intention.
Observation three: Many previous and new iPhone buyers are being exposed to the real cost of the device for the first time. Will they freak or glom onto monthly payments? The fantasy land of $199 iPhone quickly recedes before the $649 reality ($749 for 64GB and $849 for 128GB).
Observation four, and this is sure to get me in a pile of poop with some commenters: Apple is now the middle-aged boys club; men of the same age designing products for rich, white, middle-age males. "Products without purpose" I call new MacBook, Apple Watch, and iPad Pro. Where once Steve Jobs filled niches and created new categories, CEO Tim Cook and company create new Apple ware for which there is little to no need whatsoever.
Part of the problem is objective: What I call the "pay more", or "buy more", principle. Mark's use of "junkies" is right. The top-line customer goal isn't to satisfy but to addict. Get people coming for the newest fix. "Oh, but this one is so much better! Rose gold is the new gold! I must have it!" This principle existed during Steve Jobs' time, too. But those days are shadows compared to today. Look at all the high-end bling. There are Hermes Apple Watches this release cycle. Does the device come with matching purse?
Yeah, yeah, of course the rich white male execs want women buying pretty Apple things, too. I refer to a mindset that seems to be core to Apple's post-Jobs design ethic. Do these guys all use Tumi luggage, as well?
I'm tired and ready to hit the sack, where hopefully Steve Jobs won't haunt my dreams for the heresy. If he doesn't, commenters who can't tolerate the slightest Apple criticism, will be waiting come daylight hours.