You guys realize the iPad Pro will fail, right?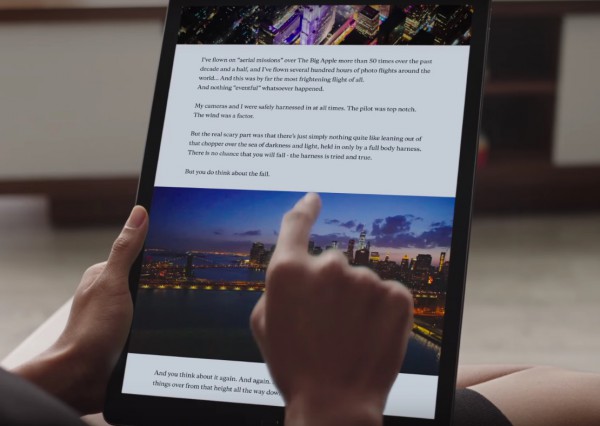 At its media event on September 9, Apple unveiled the iPad Pro, a 12.9-inch tablet. Touted as a productivity device, the company hopes that the iPad Pro will be the future of computing. Need a tablet? Use the iPad Pro. Need a laptop? Plug-in the $169 keyboard accessory and begin typing. The problem, however, is that at its current state, the iPad Pro is an awfully large tablet and iOS mobile operating system, which the device runs, isn't good enough to replace your desktop operating system.
After talking to a number of people -- both tech enthusiasts as well as average Joes -- one thing was pretty clear to me: nobody finds the iPad Pro exciting. A couple of people are actually looking forward to the iPad mini 4, which is the successor to the iPad mini 3, and largely carries the same hardware as the last year's iPad Air 2.
Plenty of people carry iPad (or iPad mini) to work and use it to watch movies and shows or read magazines during the long commute. Many people use these devices at home for reading and playing games. These are the people who represent the large part of Apple's userbase. The 12.9-inch display is a deal-breaker for many as it is uncomfortably large to hold and watch content on while traveling. Which leaves us to the smaller subset of the market which is looking for a device that could be used to make designs, edit videos and do things that are expected from a laptop.
And therein lies the biggest problem. Apple's iOS is among the finest mobile operating systems, but at its current state, it is not in a position to compete against Windows, or even its sibling, OS X. While Apple has laced the new operating system with several features such as Split-Screen, and Pinch-to-Zoom among others that truly make the device capable of performing multitasks, the experience is not so great yet.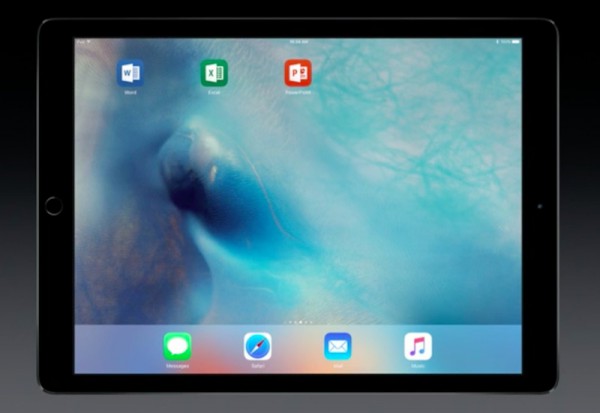 Starting with the homescreen, the company's decision to show just 20 apps on a page is a big design flaw. Just look at the image above and try to appreciate the amount of whitespace that has been thrown your way. Compare that with the Surface Pro 3, the device to which the iPad Pro will be largely competing against. The company seems to have completely missed out on a huge opportunity here.
The second issue is apps. The company noted that the iPad Pro comes with a desktop-class processor (which is faster than more than 80 percent of laptops that shipped last year), but what are you going to do with that high-end chipset? Apart from Office suite, which arguably offers sub-par experience to its desktop counterpart, there aren't many apps that could come together to replace the experience that its desktop counterpart offers. The operating system just doesn't seem to be designed for such a large screen.
(See also: Should you buy an iPad Pro or a Surface Pro 3?)
Coupling that to the $799 starting price point, and an additional $169 for the Smart Keyboard, there are plenty of better laptops out there including company's own MacBook Air lineup, and a plethora of laptops running Windows and Linux builds.
What's your take on the iPad Pro? Will you be purchasing one?