8 early warning signs of problems in your data governance plan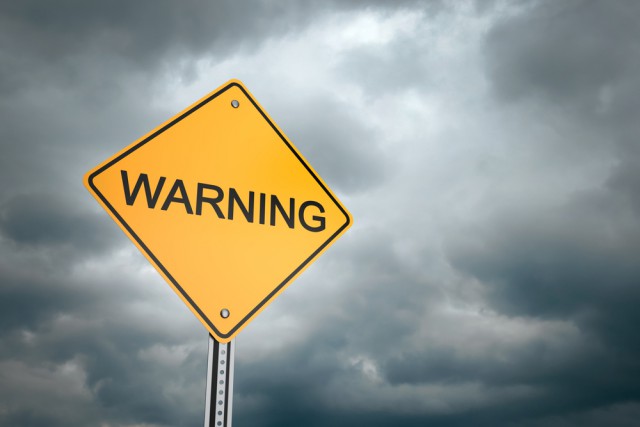 Unfortunately, at any given time, almost every company has data issues, ranging from the minor to the severe. In almost all cases these issues tend to go neglected until problems arise. The fallout can range from unforced errors, such as inaccurate sales forecasts resulting from data redundancies, to public relations disasters caused by data breaches.
The key is having an effective data governance plan in place so that data issues are addressed before such crises arise. Here are eight common signs that there may be trouble on your data horizon.
Major investments in technology and staffing, with no tangible benefits. If you're investing in data management tools or capabilities (data profiling, matching, and "cleansing" tools, etc.), but you're neither improving your data nor reducing its redundancy, you're also preventing yourself from reducing your firm's fixed and variable cost structure.
No defined and managed metamodel. Your team needs a well designed and maintained metamodel, owned by the enterprise data governance team, in order to know what information to gather from the organization's most knowledgeable experts regarding the data they consume, manage, support, or create. Without such a metamodel, data governance initiatives will be much more difficult to complete; at the same time, it will be harder to realize the true value of data reusability, access, and leverage.
No centralized master inventory of business data elements (BDEs). If you don't maintain an inventory of the BDEs -- the hundreds of specific types of data your organization uses and exactly where they live within your information systems -- there's no way to manage the associated metadata (that is, the "data about the data" that helps users find and use it more efficiently). What's more, there's no way of knowing exactly what data is being governed, nor how to identify and resolve redundant data elements.
Many new roles being assigned, but no clear purpose to them. Companies often assign individuals to fill roles such as data stewards or data custodians based only on fairly random connections to the data they're going to manage. Such an approach generally results in individuals who don't know exactly what they're supposed to be doing, and managers who don't have clear metrics for evaluating their performance.
No centralized master inventory of physical and logical data assets. If your IT function is not managing your organization's databases, files, data stores, warehouses, Hadoop nodes/clusters, etc., it's very likely that it's wasting resources (often at astronomical levels). More active management of these repositories and systems can greatly improve data access and quality, not to mention save significant money. Such situations could be signs that IT is protecting previously established domains/kingdoms that have outlived their usefulness.
Data standards that are too general or high level to be enforced (or provide value). Standards should be value-based and associated to fields in a specific database or column. An even bigger cause for concern is that if security standards are not made explicit, it may leave the organization's data vulnerable to external threats. Tighter standards for data that is captured in the form of metadata can often help prevent data breaches or minimize their scope.
Your "data strategy" is a patchwork of loosely-related projects. Having abstract data strategies consisting of little more than project descriptions in a PowerPoint deck and an expense account is almost worse than having no strategy at all. Such an approach may allow a chief data officer some brief recognition for having a data strategy … but if the projects aren't part of an overarching, systematic plan, by years 2-3, it will become clear to the CEO/CFO that they haven't executed or delivered anything of value.
Program leaders using dated consulting lingo. The reality is that a data governance plan is in no way linear … so older, "traditional" management models not only do not work, but will very likely lead to incomplete results that fall short of promised benefits and ROI.
It should be noted that these are only some of the most glaring causes for concern about one's data governance plan. There are certainly other clear signs, and data breaches and major cost overruns are two prime examples. But as with many of life's challenges, the first and most important step is recognizing that you have a problem to begin with.
Photo Credit: bahri altay/Shutterstock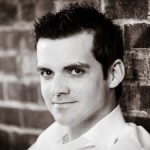 As co-founder and CEO of Data Clairvoyance, Reuben Vandeventer has pioneered innovations in data governance and valuing data as an intangible asset for Fortune 500 companies. With a background in science, statistical analysis, and finance, Reuben is a business leader whose cross-industry corporate experience allows him to create and deliver data strategies and solutions for companies such as Allstate, CNO Financial Group and Baxter Healthcare.