Apple's new iPhone 6s has 2 GB of RAM, iPad Pro gets 4 GB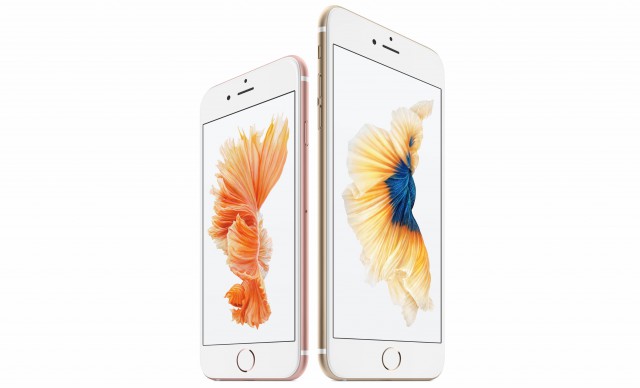 Apple does not like to dive much into the technical side of things when it talks about how its new products perform. So, when it unveiled the new iPhone 6s, iPhone 6s Plus last week, Apple focused on how its processor stacks up against the previous generation instead of detailing its clock speed, number of cores, manufacturing process or even how much RAM is inside. The new iPad Pro was no exception.
Those things are important, of course, but they do not mean much to the average consumer, who likely has no idea what RAM actually is or whether a 1.3 GHz dual-core processor is actually faster than a 2.3 GHz quad-core solution. But they can more easily understand that, for instance, 50 percent faster in some area is actually better. However, us enthusiasts, still want to know what's inside. Ahead of a teardown, we now know how much RAM the new A9 chip packs.
If you look at Apple's technical specifications sheet for the new iPhone 6s and iPhone 6s Plus or iPad Pro, you will see under the "Chip" section only the name of the processor and motion coprocessor listed. That is it. You have a better chance of learning more about the front-facing camera than the new chip.
This sort of information, however, can be found in Xcode, the official tool for building iOS apps, according to iOS developer Hamza Sood, who found evidence that the new iPhones feature 2 GB of RAM while the new iPad Pro gets 4 GB of RAM to sustain the new multitasking capabilities offered by the new version of iOS (iOS 9.1, most likely, for the new tablet).
The new iPhones are not the first iOS devices to make the move to 2 GB of RAM, as this title goes to last year's iPad Air 2. It was the first iOS device to come with a, dare I say, decent amount of RAM. This year's iPad mini 4 also gets 2 GB of RAM, according to Sood.
The surprise, given that it also runs iOS, is the iPad Pro's 4 GB of RAM, which dwarfs its smaller siblings in this regard. However, this much RAM may be needed to cope with the newfound multitasking capabilities, which, for instance, allow users to run two apps side-by-side, just like Windows 8.x in Modern UI mode. Also keep in mind that iPad Pro is designed to run more complex apps, something which is also aided by a larger amount of RAM.
When it comes to the new iPhones, having 2 GB of RAM should, among other things, mean that you will not see as many websites being reloaded when you switch back to your favorite browser. The need to cut back on how many things are kept in memory is diminished.