iPhone 6s and 6s Plus are already a hit, Apple expects to sell more than 10 million on launch weekend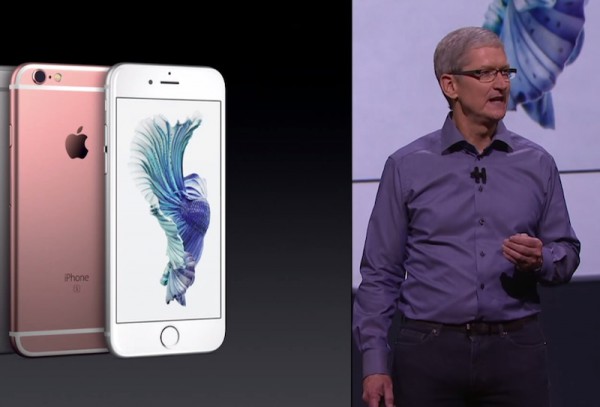 The iPhone 6s and the iPhone 6s Plus have received an overwhelming response from buyers. The Cupertino-based company on Monday said that it is on pace to beat last year's iPhone first-weekend record of selling more than 10 million iPhone models.
"Customer response to iPhone 6s and iPhone 6s Plus has been extremely positive and preorders this weekend were very strong around the world", the company told CNBC in a statement. "We are on pace to beat last year's 10 million unit first-weekend record when the new iPhones go on sale September 25".
The company further noted that the response has exceeded its own expectations. Of course. "As many customers noticed, the online demand for iPhone 6s Plus has been exceptionally strong and exceeded our own forecasts for the preorder period," it said. "We are working to catch up as quickly as we can, and we will have iPhone 6s Plus as well as iPhone 6s units available at Apple retail stores when they open next Friday".
Apple had sold 4 million iPhone 6 and 6 Plus handsets in the first day of pre-orders, and moved the count to 10 million in the first three days of availability. The company hasn't yet announced any similar data for this year's iPhone sales. Apple stock surged following the announcement.
Despite being an "s" upgrade, the new iPhones come with several substantial improvements. The camera sensors on the device, for instance, have been upped from 8-megapixel to 12-megapixel, and the selfie shooter has moved up from 1.2-megapixel to 5-megapixel. Both the new iPhones come with Apple's A9 chipset and 2GB of RAM.
Will you buy an Apple iPhone 6s? Take our poll here.