Avira tops latest AV-Comparatives Protection test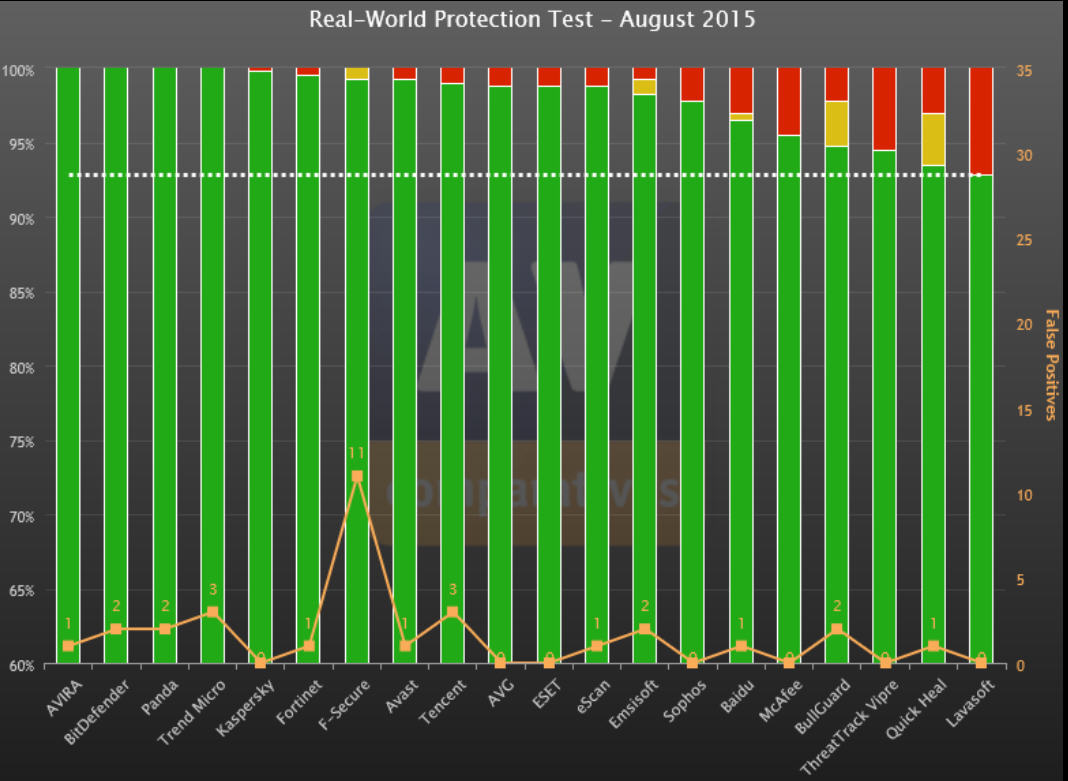 Security lab AV-Comparatives has announced the results of its August 2015 Real-World Protection Test.
AVIRA took first place this time, although it was a very close contest. AVIRA, Bitdefender, Panda and Trend Micro all detected 100 percent of threats, and it was only the number of false positives which set the packages apart.
False positives still seem to be a problem for F-Secure, who scored 11 this time. That's a considerable improvement on the 95 it managed last month, although as other packages typically have 2 or 3 -- at most -- there's clearly still work to do.
Elsewhere, Fortinet seems to be continuing its progress, with a creditable 6th place; Kaspersky's 99.8 percent detection rate puts it close to the top, as usual; and, bringing up the rear, Lavasoft's 92.8 percent detection rate was exactly the same as the baseline, Microsoft Security Essentials.
The details of the August 2015 Real-World Protection Test are summarized in a PDF, but as usual, you'll probably find out more by exploring the interactive chart on AV-Comparative's site.