¡Hasta Mañana, OS X 10.11 El Capitan! Get the latest Mac OS tomorrow for free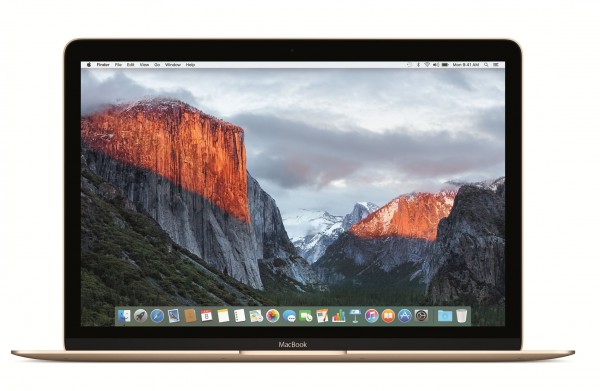 While the world was oohing and ahhing (or yawning) at the latest Google Nexus devices, an arguably far more important announcement hit the Internet. The long-awaited, and much-anticipated, OS X 10.11 El Capitan got an official release date. Guess what? You do not have to wait long, as that date is tomorrow. Woo-hoo!
How much do you expect to pay for this upgrade? Well, if you said anything larger than zero, you would be very wrong. While Microsoft recently gave Windows 10 as a free upgrade to some users, Apple has been doing this for years. In other words if you own a compatible Mac (all since 2009 and some from 2007 and 2008), you can be enjoying the latest and greatest operating system tomorrow at no charge.
"OS X El Capitan improves system performance across your Mac, making many of the things you do everyday faster and more responsive. Metal, Apple's groundbreaking graphics technology, accelerates Core Animation and Core Graphics to boost system-level rendering by up to 50 percent, and efficiency by up to 40 percent, resulting in faster graphics performance for everyday apps. Metal also takes full advantage of your CPU and GPU, delivering up to 10 times faster draw call performance for a richer, more fluid experience in games and pro apps", says Apple.
The company further shares, "OS X built-in apps are even better in El Capitan. Safari now features Pinned Sites to keep your favorite websites open and active and a new mute button to quickly silence browser audio from any tab. Mail introduces Smart Suggestions, which recognizes names or events in a Mail message and prompts you to add them to your contacts or calendar with a single click. You can also swipe to delete messages, just like in iOS, and juggle multiple emails while Mail is in full screen. In Photos, you can now edit locations, batch change descriptions, sort albums by date or title, and take editing to the next level with third-party editing extensions from your favorite developers".
The most notable difference to the user should be the enhanced Spotlight. You can now get things like weather and sports scores directly from Apple's search tool. The company highlights the natural language search functionality, meaning you can type sentences in it, rather than just search terms. For example, you could type something like, "show me the résumé I created two months ago". In other words, Apple is injecting humanity into search, and I think that is brilliant.
Ultimately, if you are an existing OS X user, you probably won't be blown away by the upgrade. Apple has not reinvented the wheel with El Capitan. You know what? That is a good thing. Change for the sake of change is never a good idea and OS X is already a wonderful operating system. Apple is smart to focus on refinements.
Are you excited to upgrade tomorrow? Tell me in the comments.