Watch Google's Nexus 5X/6P event here LIVE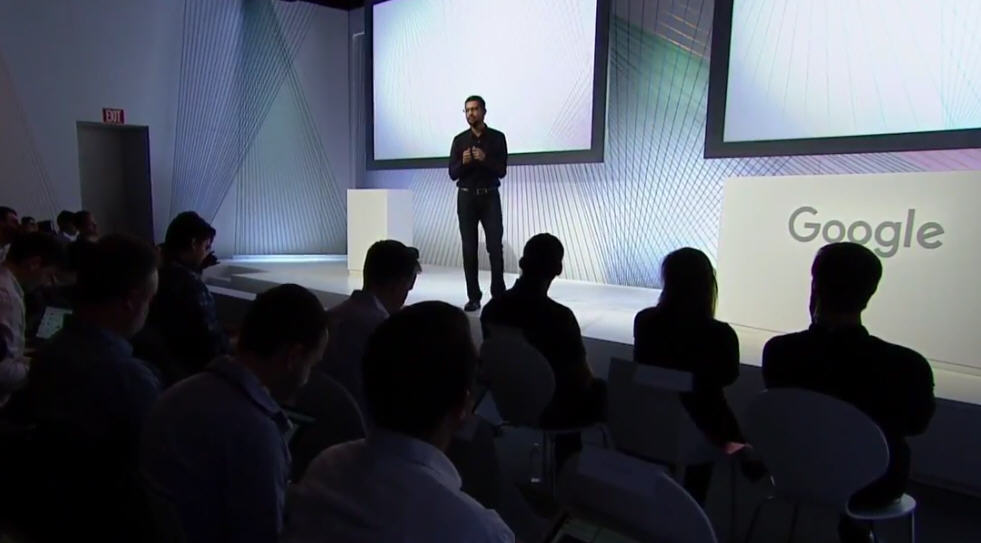 Even though pretty much everything you could wish to know about Google's next generation of Nexus branded smartphones has already been leaked on to the web, the search giant will be unveiling them officially today.
You can expect to see Google reveal the Nexus 5X, a 5.2in smartphone, and the Nexus 6P, a 5.7in device that will be slightly smaller than last year's Nexus 6. Google is believed to be planning to showcase the Chromecast 2 at the event too.
The Nexus 5X will be powered by a 64-bit 2.0 GHz Snapdragon 808 processor with an Adreno 418 GPU. It is expected to be available in 16 and 32 GB, and come with a 12.3-megapixel rear camera, and a 5-megapixel front shooter.
The Nexus 6P has a Snapdragon 810 system-on-a-chip, and be available in 32 GB, 64 GB, and 128 GB.
The event starts at 9 AM PT/5PM BST and you can watch the live stream here.
Are you planning on buying one of Google's new phones?