HyperX announces Cloud Mav Edition Headset for gamers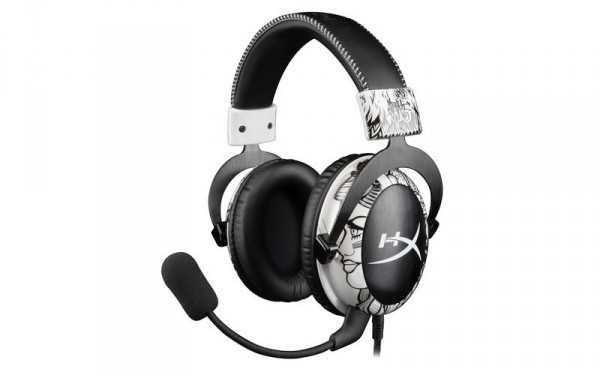 If you are a PC gamer, you should invest in a quality headset. Not only can you achieve immersive audio to enhance the gameplay, but a microphone too so you can communicate with teammates during online matches.
One of the most popular gaming headsets comes from HyperX -- the gaming division of Kingston. Its Cloud headset (and subsequently, the Cloud II) is sort of a cult classic -- gamers love it for its reasonable price, solid build and exceptional sound quality. Today, it announces the Cloud Mav Edition Headset, and it looks awesome. Apparently, it is designed for those with a "maverick gaming personality" -- will John McCain buy it?
"The limited edition headset is available in select regions and markets. HyperX Cloud Mav Edition delivers rich sound quality with crystal-clear low, mid, and high tones plus enhanced bass reproduction for a fully immersive gaming experience. It is high-fidelity capable utilizing 53mm drivers, a closed cup design and detachable microphone. Two sets of ear cushions (leatherette and velour) lets gamers customize sound profiles and comfort", says HyperX.
Lawrence Yang, business manager, HyperX explains, "we are excited to expand our line of HyperX headsets with the new Cloud Mav Edition, Freestyle Series. The Freestyle Series is based on the award-winning Cloud headset and allows us to feature radical designs by creative artists while maintaining the same great sound and comfort of the original".
HyperX shares the following specs.
Headphones:
Transducer type: Dynamic Ø 53mm
Operating principle: Closed
Frequency response: 15Hz–25,000Hz
Nominal impedance: 60 Ω per system
Nominal SPL: 98±3dB
T.H.D.: < 2%
Power handling capacity: 150mW
Sound coupling to the ear: Circumaural
Ambient noise attenuation: Approx. 20 dBa
Headband pressure: 5N
Weight with microphone and cable: 350g
Cable length and type: 1m + 2m extension + 10cm iPhone
Connection: Mini stereo jack plug (3.5 mm)
Microphone:
Transducer type: Condenser (back electret)
Operating principle: Pressure gradient
Polar pattern: Cardioid
Power supply: AB powering
Supply voltage: 2V
Current consumption: Max 0.5 mA
Nominal impedance: ≤2.2 k Ω
Open circuit voltage: At f = 1 kHz: 20 mV / Pa
Frequency response: 100–12,000 Hz
THD: 2% at f = 1 kHz
Max. SPL: 105dB SPL (THD≤1.0% at 1 KHz)
Microphone output: -39±3dB
Length mic boom: 150mm (include gooseneck)
Capsule diameter: Ø6*5 mm
Connection: Mini stereo jack plug (3.5mm)
Ultimately, this is no different than the normal Cloud Headset, other than the 'Mav Edition' paint job. You know what? That's OK. This headset is already well-respected and acclaimed. If you were thinking about buying it, you might as well opt for the newer design -- it looks damn cool.
Unfortunately, HyperX is tight-lipped on price and availability, other than it will be limited to select regions. Hopefully we will have more information soon.